Bridget Moynahan Makes Some Noise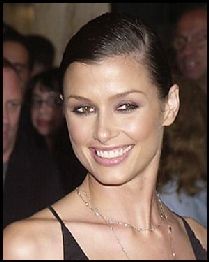 New York City is a wonderful place to live, but the noise can be overwhelming. There's nothing quite like waking up to a pack of dogs barking, or a rainstorm setting off a row of car alarms in the middle of the night. It's no wonder we're called the city that never sleeps.
Production Weekly reports that a black comedy about this very problem is coming our way. The Henry Bean movie Noise, starring Tim Robbins, has recently found a co-star in Bridget Moynahan (Coyote Ugly). Her part in unidentified, but she is likely a love interest for the male lead.
Noise is a story about a guy named David Owen (Robbins) who can't take the noise in New York City for another second. When the accumulated noise pushes him to his boiling point, he renames himself "The Rectifier" and launches war on the car alarms that make a ruckus after midnight. Basically imagine a crazy vigilante slamming bats on line-ups of cars. Actually, that sounds kind of fun.
Principle photography will commence at the end of April in NYC.
Your Daily Blend of Entertainment News