Bryan Singer Really Did Want Taylor Lautner For X-Men: First Class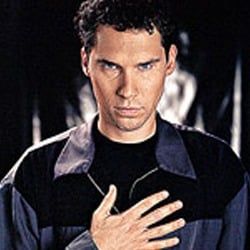 Bryan Singer isn't down in the trenches trying to pull together X-Men: First Class in time for a June 2011 release date-- that job has gone to Matthew Vaughn, the director pulled in after Singer decided not to return to the X-Men franchise after all. But Singer is still on board as a producer and apparently involved in the casting process, as evidenced by a conversation he had with the SyFy blog Blastr on Sunday, in--where else?-- a church.
I'm not entirely sure why God's house was the place to pester Singer on whether or not Kevin Bacon really would be playing the film's villain (he is, by the way), but maybe the presence of the Lord inspired Singer to talk, since he revealed some interesting info. Most interesting of all? He really was trying to get Twilight hunk Taylor Lautner on board.
Singer also confirmed, for good measure, that he has nothing to do with Wolverine 2 and will indeed be making Jack the Giant Killer early next year. Given that the lead actor for Jack hasn't yet been announced, prepare for that brand of Lautner casting rumors to start…. now
Staff Writer at CinemaBlend
Your Daily Blend of Entertainment News
Thank you for signing up to CinemaBlend. You will receive a verification email shortly.
There was a problem. Please refresh the page and try again.