Bully Director Responds To R-Rating, Calls MPAA Broken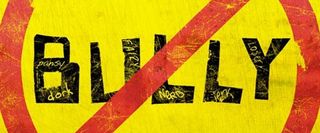 Yesterday, in the latest effort to overturn the MPAA's R-rating for Bully, a petition was delivered with more than 200,000 signatures demanding that the documentary about America's bully problem receive a PG-13 rating that would not only allow tweens and teens to see the feature without an adult, but also enable The Weinstein Company to screen Bully for schools. Harvey Weinstein has been very vocal in his support of the film and its message about the dangers of assuming bullying is typical, but now the film's director Lee Hirsch has risen to make his own voice heard, telling Deadline:
Hirsch also stated he is in awe of the response from the public, who have signed the petition, which was not started by TWC but by a Michigan student high school student named Katy Butler. Hirsch called the movement, "a miracle and a dream come true," adding, "It's much bigger than the ratings battle. I can tell you straight up though, we couldn't have dreamed this up."
Heating up the debate is the fact British Columbia, Canada has given the same cut of Bully that screened for the MPAA a PG-rating. Other provinces have not yet weighed in, but the difference is still resoundingly sharp. In a half-hearted defense, the MPAA has insisted the language in Bully makes it inappropriate for younger audiences, which is ironic as it is language used by these younger audience members when bullying each other. When faced with accepting the R-rating or re-cutting the film, TWC threw a curveball insisting they'd refuse the rating outright, presumably going ahead without a rating at all. (The film's latest trailer bore no rating.) While this could limit Bully's distribution—as some theaters won't exhibit non-rated media—it could prove a landmark move in the long battle to bring change to the MPAA system.
For Hirsch's part, he's thrilled to have the support of TWC, and can't imagine caving to MPAA pressure to cut out Bully's harsher language, insisting:
Also joining the fight is beloved TV personality Ellen DeGeneres, who not only sang the film's praises on her talk show, but also made her case for the need for Bully to be rated PG-13.
The MPAA may think the battle is over, but it seems the war on bullying and Bully has just begun.
Bully opens in select theaters March 30th.
Staff writer at CinemaBlend.
Your Daily Blend of Entertainment News
Thank you for signing up to CinemaBlend. You will receive a verification email shortly.
There was a problem. Please refresh the page and try again.