Channing Tatum Headed To Russia For Mongol Director Sergei Bodrov In Blood Brothers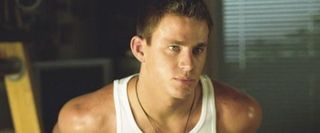 Channing Tatum is one of those actors who seems quintessentially American, like Henry Fonda or Burt Reynolds-- they can try playing foreign characters, like Tatum did in this year's The Eagle, but you always get the sense they've got an American flag poking out of their pocket anyway. That was actually intentional in The Eagle, the Dark Ages epic about Roman soldiers in hostile Scottish territory and we'll see if they take advantage of it in what might be Tatum's next role, starring in the Russia-set thriller Blood Brothers.
According to Variety Mongol director Sergei Bodrov will direct the film based on his own original idea, with Bodrov and Eric Nazarian also working on the script. Tatum is attached to star as well as produce through his Iron Horse company-- he's also a producer on 21 Jump Street, which he's currently filming in New Orleans, and the reunion project Ten Year that he helped develop for his writer- director friend Jamie Linden. It's unclear exactly what his role will be in Blood Brothers, but like I said, I have a hard time imagining they're going to cast him as a Russian. Bodrov showed some serious visual flair, along with a penchant for intense violence, with 2007's Mongol, and I'm intrigued to see how he might work with G.I. Joe veteran Tatum. Who knows when this project might actually come to life, but I'm way more interested to see this than the G.I. Joe sequel Tatum's also working on.
Staff Writer at CinemaBlend
Your Daily Blend of Entertainment News
Thank you for signing up to CinemaBlend. You will receive a verification email shortly.
There was a problem. Please refresh the page and try again.