Christopher Nolan Responds To Mass Murder In Colorado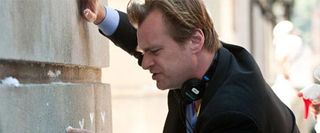 This morning, many of us who live, eat and breathe movies woke up eager to dig in and discuss The Dark Knight Rises with the renewed enthusiasm midnight movies typically bring to the dialogue. But sadly, a sick and cruel young man in Colorado used this moment of monumental movie fandom to enact a horrendous mass murder upon an unsuspecting audience at a midnight screening of Christopher Nolan's Batman trilogy finale.
In the wake of a tragedy like this, we all feel ill equipped in a response. We here at Cinema Blend have are attempting to forge ahead, working to bring you all the movie news that you come to us for day after day, but we are humbled in any attempt to come to grasps with the appalling event in Aurora, CO, just like the rest of the nation.
So far, we've heard from President Obama, Governor Mitt Romney, and Warner Bros. Earlier this morning, the film's Paris premiere was cancelled, as were any press ops that had been lined up for the cast and filmmakers. But now Christopher Nolan has released a statement on behalf of all those involved with The Dark Knight Rises, which you can read below.
It's an eloquent statement that echoes the feelings of many of the responses that have hit the web so far, pointing out the sense of community and solace a movie theater provides, and how evil James Holmes' exploitation of our shared vulnerability in this space was. Our thoughts are with the victims, their families, and all others affected by this tragedy.
Staff writer at CinemaBlend.
Your Daily Blend of Entertainment News
Thank you for signing up to CinemaBlend. You will receive a verification email shortly.
There was a problem. Please refresh the page and try again.