Clint Eastwood, Leonardo DiCaprio And Jonah Hill Might Join Forces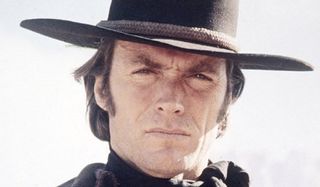 It appears that Clint Eastwood may follow up his monumental, headline-sparking American Sniper with another biographical film based on the controversy surrounding the bombing during the 1996 Summer Olympics in Atlanta, Georgia. The project will reportedly see Jonah Hill star and could even have a role for Leonardo DiCaprio.
According to a report by Deadline, the acting legend and celebrated director is "seriously circling" a project over at Fox in the form of a yet-to-be-titled dramatic film about the late suspect of the 1996 bombing of Atlanta's Centennial Olympic Park, Richard Jewell. The incident captivated the news cycle and falsely implicated Jewell, a security guard, as the primary suspect.
The script by Captain Phillips and The Hunger Games scribe, Billy Ray, is reportedly based on a 1997 article published in Vanity Fair called "The Ballad of Richard Jewell." The film will feature Hill as the real-life scapegoat and DiCaprio is rumored to be playing Jewell's embattled Southern lawyer.
The story of Richard Jewell, who died of heart disease and other ailments in 2007, was a watershed moment in media history that foreshadowed the impatient, quick-to-judge 24-hour news cycle. Jewell, a security guard who found the backpack containing a fragment-filled bomb under a bench (and bravely cleared out the bystanders), was initially hailed as a hero until details of an FBI investigation posed the possibility of him being a suspect leaked to the media, creating a frenzy. Jewell was vilified to the point that it was almost common knowledge that he was the Olympic Park bomber, as media outlets uprooted his privacy and attempted to analyze details of his life. Jewell was eventually vindicated, but the template for the often-used expression, "trial by media," had been set.
For Jonah Hill, the role of Jewell would certainly be a huge dramatic turn, as the actor has usually been an accessory in comedy vehicles or, at best, a quirky supporting character in dramas. The project seems set to reunite Hill with his The Wolf of Wall Street co-star, Leonardo DiCaprio; helped by the fact that the film will be co-produced by DiCaprio's production company, Appian Way. However, in a bit of a reversal of roles from Wolf, which featured Hill as a supporting character, we could see DiCaprio supporting Hill. As you can see in the pic above, Hill certainly has the right look to play the real life Richard Jewell, but his task will likely be to make Jewell a dramatically sympathetic character, seeing as his snarky, sarcastic comic relief will certainly not be applicable to this project.
For Eastwood, coming off the exceptionally high $535 million worldwide take from American Sniper, the Richard Jewell project may need to find an audience. Once circled by Paul Greengrass, this Eastwood effort will likely take the form of a bleak indictment of the news media. Thus, unlike with Sniper, it won't ride a similarly lucrative wave of patriotic fervor that brought its audiences to theaters. Plus, the Jewell film could require Eastwood to broker some kind of cross-studio deal, since the project is in development over at Fox, rather than his regular home for directorial projects at Warner Bros.
At the moment, nothing about this project, be it a title, production schedule, or release date, has been set in stone.
Your Daily Blend of Entertainment News
Your Daily Blend of Entertainment News
Thank you for signing up to CinemaBlend. You will receive a verification email shortly.
There was a problem. Please refresh the page and try again.