Dianna Agron Up For Spider-Man Love Interest, Plus Philip Seymour Hoffman For Venom?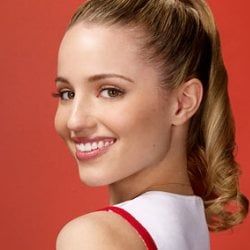 The hunt for Spider-Man's love interest continues, and contrary to what we heard before, Gwen Stacy and Mary Jane may both be in the picture in Sony's reboot. Deadline is reporting that Glee's Dianna Agron and Georgina Haig have been added to the list of love interest contenders, which already includes Mia Wasikowska, Dominique McElligott, and the previously reported Emma Stone. As always the list could change, but Deadline says these are the five most likely candidates to smooch Andrew Garfield in his Spidey costume. And since Gwen Stacy and Mary Jane Watson are both part of the new story, they could pick the actresses for both roles off this shortlist.
Oh and at the end of the article Deadline drops a pretty major rumor bomb-- "early unconfirmed talk" says they want to bring back Venom as a villain and they're eyeing Philip Seymour Hoffman. It's unclear from the writing if Hoffman would be playing Venom or another character entirely; in the comics Venom hasn't just been embodied by Eddie Brock, the character played by Topher Grace who became Venom in Spider-Man 3. It's possible that Hoffman is playing some version of Brock very different from Grace's version-- a smart move for a reboot-- or an entirely different character taken over by the Venom symbiote. Yes, I had to look that up.
This feels an awful lot like 2008, when Batman 3 rumors were in their infancy and Michael Caine was campaigning for Hoffman to play the Penguin. This Venom rumor may or may not be any more solid, but it's equally annoying. Can't we get the love interest out of the way before the villain casting derby starts taking over our lives?
Staff Writer at CinemaBlend
Your Daily Blend of Entertainment News
Thank you for signing up to CinemaBlend. You will receive a verification email shortly.
There was a problem. Please refresh the page and try again.