Diego Luna And Lukas Haas Join Mark Wahlberg In Contraband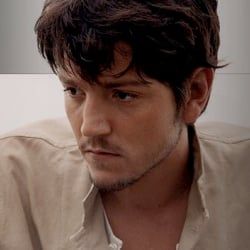 Though he's the star of one critically acclaimed movie right now (The Fighter) and is about to take off and lead his own video game adaptation franchise (Uncharted), Mark Wahlberg is still taking the time to make the kind of B-level thrillers we know and love him for. Up next is Contraband, an adaptation of the Icelandic thriller Reykjavik-Rotterdam, in which he plays-- get this-- a criminal who has gone straight but is brought back in for one last job. I know, right-- who's ever heard of such a thing?
Already on board to co-star with Wahlberg are Kate Beckinsale, Giovanni Ribisi and Ben Foster, and now What's Playing reports they'll be joined by Diego Luna and Lukas Haas, who have signed on in supporting roles in the film now shooting in New Orleans. Haas you'll recognize from screwing up the Ken Watanabe extraction at the beginning of Inception, or maybe from being the little boy in Witness (OK, he looked a little different then). Luna is best known for starring in Y Tu Mama Tambien but has also been moving into directing with last year's Abel. There's no word on which roles either will play, but since the film is already in production I'll assume the parts are relatively limited.
Your Daily Blend of Entertainment News
Staff Writer at CinemaBlend