Downfall Director To Visit The Dark Side Of The Moon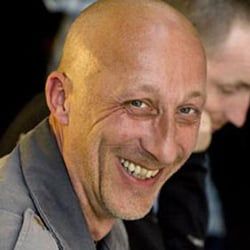 Promising German director Oliver Hirschbiegel has closed a deal to direct thriller The Dark Side of the Moon. According to Variety, Hirschbiegel will direct the film from a script written by David Marconi. Rather than being based on the Pink Floyd album of the same name, the project is based on the international best-seller by Swiss novelist Martin Suter in which, a successful lawyer has a life-changing experience while tripping on mushrooms. Perhaps he listened to the seminal rock album during his psychedelic journey?
Hirschbiegel is best known for directing 2004's Downfall, which depicted Adolf Hitler in his final days holed up in a German bunker. Although inevitably courting controversy for its humanization of a historical monster, the film was mostly praised for breaking down a final WWII taboo so bravely and authentically. Hirschbiegel most recently directed Five Minutes of Heaven, which stars Liam Neeson as an ex-IRA who serves a thirty year term for murder, only to find his victim's brother seeking revenge upon his release. We can see Hirschbiegel does a great job fictionalizing and personalizing real historical events. We'll wait for more plot details on Dark Side of the Moon to see how it fits in.
Your Daily Blend of Entertainment News
Thank you for signing up to CinemaBlend. You will receive a verification email shortly.
There was a problem. Please refresh the page and try again.