DreamWorks Gives Sex And The City Scribe First Look Deal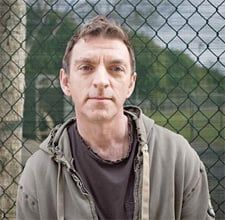 Sex and the City: the Movie writer/director/producer Michael Patrick King is having a heck of a week. His movie has probably gotten more attention than a lot of the more typical summer blockbusters so far, and based on Friday box office numbers it may be one of this summer's biggest contenders. You know that has to make the insult of that Speed Racer flop hurt even more for the Wachowskis.
When you're having such success, studios take notice, and King has been offered a first-look deal with DreamWorks pictures, giving the studio a first-look option on the writer/director's next project according to Variety. That's an incredibly big deal considering King's only other work has been television based, working on the original Sex and the City series as well as The Comeback, which was met with mixed results.
King's plan for his next picture will be a "deconstructed" version of a romantic comedy. King says, "I want to write bigger stories about love and what it all means. If his first outing is any indication, he could have quite a career ahead of him, although how well he'll do without the backing of a major franchise will be interesting to see.
The director says he's also not writing out a Sex and the City sequel, although he's not counting on it completely either. "I wrote that movie with a beginning, middle and end because I didn't want to leave the audience unfulfilled. The actresses are great, and if the gods smile and people are still interested, why not?"
Your Daily Blend of Entertainment News