Eric Bana May Be Abraham Lincoln: Vampire Hunter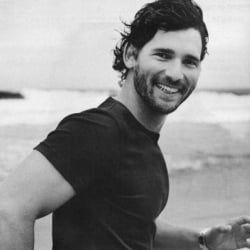 Eric Bana-- he's funny, he's rugged, he's got the action hero thing down and he's pretty tall to boot. If it's possible for there to be a perfect actor to play Abraham Lincoln as a vampire hunter, Bana may actually be the guy. According to The Wrap Bana is in fact considering playing the title role in Abraham Lincoln: Vampire Hunter, a big-budget adaptation of Seth Grahame-Smith's satirical novel to be directed by Wanted's Timur Bekmambetov.
The movie is set for release on June 22, 2012, and given the extended production process of a movie with vampires in the title, they'll need to get moving pretty quickly. Bana is already attached to Sheldon Turner's By Virtue Fall opposite Jeremy Renner, which is scheduled to start shooting early next year, presumably once Renner gets done jumping off tall buildings with Tom Cruise in Mission: Impossible: Ghost Protocol. That would give him plenty of time to transition into vampire-killing, stovepipe-hat-wearing mode for Bekmambetov, even while his next film Hanna will be hitting theaters on April 8.
Even though Bana is an Aussie, he's got a way with an American accent and, dammit, he's just so likable. I'd be totally fine with seeing him embody our sixteenth president, and especially to compare his performance against what Daniel Day-Lewis does in Spielberg's Lincoln, which goes into production at some point next year. Most impressive facial hair wins!
Staff Writer at CinemaBlend
Your Daily Blend of Entertainment News
Thank you for signing up to CinemaBlend. You will receive a verification email shortly.
There was a problem. Please refresh the page and try again.