The Expendabelles Gets A Director, Releases Embarrassing Plot Details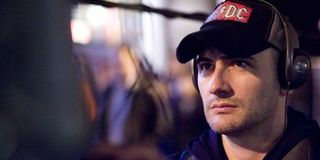 At first glance, this Expendabells project sounded pretty exciting. Sure, it's feeding off the leftovers from Sly Stallone and his gang, but why complain when you've got a chance for the top females in the industry to show they could do some damage? An all-female action film would rebuff all the idiots who say it isn't fun to watch women kick some ass, who doubt their natural strength, who think that action is strictly a testosterone-fueled world. And it was from Millennium Films, who might skimp on the budget, but would surely pursue just about every appropriate actress on the planet with just the right offer.
That was before Robert Luketic was announced as the director, as per Deadline. Luketic has a proven record of standing behind a camera while movie stars walk around, which some have generously called "directing." And he couldn't be colder right now: The Ugly Truth was an inexplicably terrible film that nonetheless grossed $205 million worldwide, but he followed that up with Killers, which would have been a success had it not cost $85 million, starred two toxic stars, and had actually been released in a parallel universe where people love terrible things. His last film, the laughably dorky techno-thriller Paranoia, was a box office hit, in that someone sold tickets for the film at a box office, and another someone purchased them. If you've seen the trailer, you'd understand how this, at first, seemed unlikely.
Say this for the Expendables films: they used actual action directors for each picture. Going with untested Patrick Hughes for the third picture makes sense in that he has the gritty western Red Hill on his resume. You wouldn't have Sly and company even considering the dude who helmed Win A Date With Tad Hamilton!, even if The Expendabelles is also courtesy of Millennium Films (and producer Sylvester Stallone!). Of course, Luketic has worked with screenwriters Kirsten Smith and Karen McCullah before, on that blockbuster action hit Legally Blonde. And then you read that this is an action comedy (oy!), and you peep the head-slapping synopsis:
Oh, okay, so we're doing away with dignity altogether. Great, thanks.
The men of The Expendables get to basically be ass-kickers, no questions asked. But the women have to pose as hookers in order to get the chance to show off their skills? The story for awhile now was that they were in talks with Meryl Streep (not fucking likely), Cameron Diaz (nope) and Milla Jovovich (tentative maybe), but who really wants to lower themselves into what sounds like a porn version of The Expendables? (Hopefully not Zoe Bell.) Who does this benefit? And Robert Luketic? Was he hired after Lexi Alexander spit on the script and drop-kicked Millennium honcho Avi Lerner? Who exactly wants to see a spoof treatment of this: men, who have been famously resistant to action films with primary female casts? Or women, who would be insulted by a female action film being treated as a joke?
The film begins shooting next summer, and hopefully it will be buried on DVD by September.
Your Daily Blend of Entertainment News