Fifty Shades Of Grey Hires Terra Nova Writer Kelly Marcel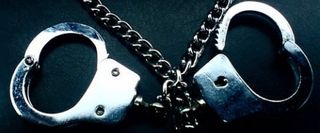 Author E.L. James was a complete unknown when she turned her Twilight fan-fiction into the international publishing phenomenon Fifty Shades of Grey, so it's somehow only appropriate that the book's film adaptation will also be penned by a newcomer. Universal and Focus Features announced today that Kelly Marcel has been tapped to write their adaptation of Fifty Shades, which the two companies acquired earlier this year.
Marcel's biggest credit is one that has yet to see the screen-- she's the author of Saving Mr. Banks a story set behind the scenes of the production of the Marry Poppins movie. That film is currently in production at Disney, with Tom Hanks, Emma Thompson and Colin Farrell in the major roles. Saving Mr. Banks made the Black List of the best unproduced screenplays in 2011, and that year Marcel also served as the co-creator and executive producer of the short-lived Fox series Terra Nova.
Here's what Fifty Shades producer Dana Brunetti had to say about Marcel in today's announcement:
With Marcel now set to adapt, the rumor mill around Fifty Shades can now focus on who will be chosen to direct and, of course, star in the main roles of Anastasia Steele and Christian Grey. It's worth noting that Marcel's name was on the shortlist of writers revealed in August, so maybe all these rumors are more worthwhile than we first thought.
Staff Writer at CinemaBlend
Your Daily Blend of Entertainment News
Thank you for signing up to CinemaBlend. You will receive a verification email shortly.
There was a problem. Please refresh the page and try again.