Final Harry Potter Movie Is Now The Third Highest-Grossing Film Of All Time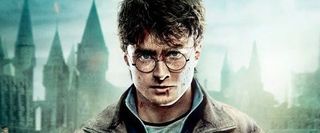 It's no surprise that the highest grossing franchise of all-time has broken just about every record in the book with its final installment, Harry Potter and the Deathly Hallows Part 2. And while it will likely never become the top grossing film, it has squeaked into the top three, forcing Peter Jackson's Lord of the Rings: Return of the King out of the bronze medal position.
According to THR, Death Hallows Part 2 has edged past the billion dollar mark to $1.14 billion after this past weekend, helped by the largest China opening ever for a Warner Bros. film at $26.5 million. But don't expect the film to just stop making money now. Potter has moved past Transformers: Dark of the Moon to become the highest grossing film domestically of the year, and after this week it will most definitely surpass Pirates of the Caribbean: On Stranger Tides as the highest grossing international film of the year. It's likely these records will not be topped.
The all-time third place position is where Potter will almost definitely stay, as two James Cameron power houses are sitting comfortably on the top spot thrones: Titanic is at number two with $1.8 billion, and Avatar is number one with $2.8 billion. It is not impossible that Potter will earn another $400 million and surpass Titanic to overtake the number two spot, but unless there's another big push it's unlikely to happen.
Your Daily Blend of Entertainment News
Thank you for signing up to CinemaBlend. You will receive a verification email shortly.
There was a problem. Please refresh the page and try again.