First Scream 4 Trailer Leaks Online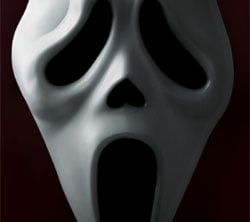 The first ever trailer for Scream 4 has found its way online, following its debut tonight at the Scream Awards. It begins with a phone call and what follows is, well everything you've probably been expecting from the first Scream trailer. It's less than sixty seconds, but there's so much packed into that sixty seconds, it feels like a lot more.
I've embedded several different versions of the trailer below. We'll update you with a high-res, official version as soon as Dimension films releases it. In the meantime, here's the Scream 4 trailer:
UPDATE! An Official, high-res version of the trailer has been released. We've replaced the leaked versions with the official, shaky-cam free copy below.
In Scream 4, ten years have passed since the events of the last film when the Ghostface Killer resurfaces to terrorize Sidney Prescott. For more details including cast list and images visit our complete Scream 4 preview.
Your Daily Blend of Entertainment News
Thank you for signing up to CinemaBlend. You will receive a verification email shortly.
There was a problem. Please refresh the page and try again.