New Ghostbusters Now Have Official Names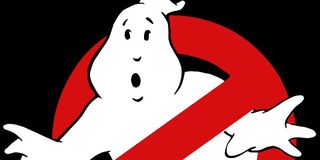 Who you gonna call? Now we know. Paul Feig has been busy filming his female-led Ghostbusters reboot with Melissa McCarthy, Kristen Wiig, Kate McKinnon, and Leslie Jones, and he has already given us a fair number of sneak peeks. But his latest update revealed the names of the ladies who will bring the heat in the ongoing battle against the phantoms of the world.
Say hello to Erin Gilbert, Jillian Holtzmann, Abby Yates, and Patty Tolan.
Feig revealed these names on Twitter in response to a fan inquiry. Based on the collage of photos included in the fan's tweet, McKinnon will play Gilbert, Wiig will play Holtzmann, McCarthy will play Yates, and Jones will play Tolan. Unfortunately, not much else is known about these characters. Sony has yet to release an official plot synopsis for the film, although a report from The Boston Herald alleges that the film centers on two women who reunite years after writing a book arguing the existance of ghosts. Most of what we've already seen are out-of-context paparazzi photos. The film doesn't come out until July 22, 2016, and filming has already taken place in New York and Boston, so we have a little while longer to play this waiting game.
Although, some pesky photographer snapped photos of the four leads in their costumes that were then released online. This seemed to force Feig's hand, as the director unveiled an official image of them in costume shortly after. Aren't you happy to be able to put names to the faces?
Joining these ghost-busting gals are Thor star Chris Hemsworth as the male equivalent to the character of Janine Melnitz, Neil Casey of UCB as the film's villain, Andy Garcia of Ocean's Eleven as the new Mayor of New York, Boardwalk Empire's Michael K. Williams as a character named Hawkins, Veep actor Matt Walsh as a character named Rourke, and real-life news anchor Pat Piernan as — you guessed it — a news anchor. Elsewhere, Feig has shown us a look at the new proton packs, which we also saw up close at San Diego Comic-Con. He also released a photo of the new Ecto-1, otherwise known as the Ghostbusters' car. Keep an eye out on Feig's Twitter in the future, as there are no doubt even more goodies like these on the horizon.
Your Daily Blend of Entertainment News