Guy Ritchie Attached To The First Of SIX King Arthur Movies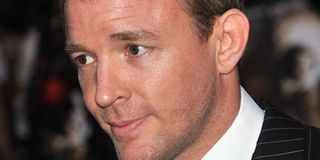 What's going on at Warner Bros. isn't very different from what's happening at every studio. Basically, everything is a franchise, and everything must be stretched to multiple films that allow for one tentpole per year, at the very least. The WB had series' like The Hangover, The Matrix and The Dark Knight reach logical conclusions, but that era is over. Now, everything is a franchise, and the next one is King Arthur, a legend that, for the first time, will be called "interminable."
Deadline claims that Guy Ritchie is looking to relaunch a previously-abandoned fantasy retelling of the King Arthur legacy, one that Ritchie, producer Lionel Wigram and writer John Hodge (Trainspotting) departed years ago due to a competing project. This time, the pitch is from writer Joby Harold, an executive producer on the upcoming Edge of Tomorrow who has a number of projects in gestation. This one, however, appears to be the most ambitious: plans are for Harold to write and Ritchie to direct the first of six films. Ritchie, currently filming The Man From U.N.C.L.E. at the WB, must be impressing the execs with the dailies on that film, but he's also coming off the two Sherlock Holmes films, which both made over half-a-billion worldwide each.
Ritchie's earlier pitch was rejected by the WB as they had already committed, at the time, to Arthur And Lancelot, a $130 million retelling of the legend. Written and potentially directed by David Dobkin (The Judge), this version starred Joel Kinnaman and Kit Harrington, though the fact that those two remain less-than-household names (though Kinnaman has Robocop coming up) was largely responsible for the project being put on ice. An aborted attempt to resurrect the project added the star power of Colin Farrell with Gary Oldman a target to play Merlin, though that too was scuttled when someone actually took a look at the grosses for films with Farrell in the lead.
Other attempts at the story by the WB include a stab at re-doing Excalibur under the hand of director Bryan Singer. That never came to fruition, though there already is a King Arthur story described as being Harry Potter-like by producer Donald DeLine in development at the WB, one that apparently the studio will not discard. This version will be produced by Akiva Goldsman, though it's unclear if Ritchie would be involved in all six itinerations. If so, it means someone's working extra hard to get the taste of 2003's King Arthur out of their mouth.
Your Daily Blend of Entertainment News
Thank you for signing up to CinemaBlend. You will receive a verification email shortly.
There was a problem. Please refresh the page and try again.