Hear Me Out: Disney Has Reclaimed The Animation Crown As Pixar Falls Behind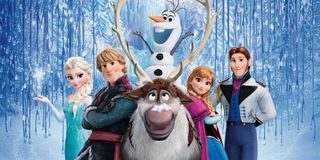 The baton has been passed. With the release of Frozen, the latest feature from the wizards at Walt Disney Animation Studios, I'm now officially more excited about the stories barreling forth from this creative house than I am from Pixar Animation Studios.
Is this heresy? Some might view the opinion as such, if only because Pixar has been considered the "Gold Standard" of animation ever since it established its consistent pattern of quality animation. From Finding Nemo on, Pixar has worn the "crown" that previously sat on Disney's head for decades. When it came to animation, the majority of people preferred Pixar.
But over the past few years, a trend has emerged. Disney's welcome attention to original content has led to a heartfelt rebirth of sentimental storytelling and vividly beautiful animation. And it happened to occur at a time when Pixar has backslid into a bit of a creative lull.
Coincidentally, it was John Lasseter's decision to insert more influence over Walt Disney Animation movies that triggered the gradual shift. Lasseter expanded his role in the Disney hierarchy, hoping to revive a studio brand that had been sullied by tepid releases like Meet the Robinsons (2007), Chicken Little (2005) and Home on the Range (2004). And why not? Emeryville was humming along on its own momentum, as Pixar amazed audiences with bold, imaginative family stories like The Incredibles (2004), the first Cars (2006), Ratatouille (2007) and WALL-E (2008). Lasseter probably was content to let Pixar handle its business so he could go save Disney.
And save Disney he did. Not single-handedly. But Lasseter's shrewd storytelling tactics rescued Bolt, an infamously troubled project, and put the animation house back on track. Since 2008, Walt Disney Animation Studios has lined up the back-to-back successes of The Princess and the Frog (2009), Tangled (2010), a tender Winnie the Pooh 2011) story and the infinitely imaginative Wreck-It Ralph. They were contending for Best Animated Feature Oscars … but losing to Pixar. And they were connecting with larger audiences. Animation normally performs well at the box office. But Tangled topped $200 million domestically while Robinsons petered out at $97.8 million in 2007. Audiences were responding to quality (or a lack thereof).
Frozen is the movie that finally convinced me Disney's animation arm is operating at a higher level. It is a throwback to the formula that drove Disney through it's most recent Golden Age, when theater-swelling musical numbers burrowed into our brains and served the story. It places a welcome emphasis on characters and relationships, here developing a powerful bond between sisters that must be mended before we achieve our requisite happy ending. It has tremendous comic relief, outstanding animation... really, Frozen is an instant classic, an original piece of storytelling that appeals to audiences of all ages. It's right in line with the types of winning stories Disney has been telling as of late.
Pixar? Well, they've settled into a comfortable pocket of prequels (Monsters University), sequels (Cars 2) and original stories that miss their mark (Brave). While Walt Disney animators are pushing the envelope by transporting crowds to new worlds populated by brilliant new characters (with wonderful new songs), Pixar's tapping into the known. It's not all bad. Monsters University was extremely entertaining, and I appreciated spending more time with Mike (Billy Crystal) and Sully (John Goodman). But I haven't come out of a Pixar film as smitten as I have been with Frozen, Ralph or Tangled. I haven't seen Twitter and Facebook explode with the same levels of passion over Brave and Cars 2 as we're currently seeing over Frozen. There's a tangible "Must See" vibe swirling around Frozen this Thanksgiving weekend. That buzz used to belong solely to Pixar.
That's not to say the "battle" has been won – not by any stretch. Pixar's upcoming Inside Out -- about the vocal emotions of an adolescent girl – sounds exactly like the type of original storytelling the studio used to excel at. And I'm intrigued by the film Pixar wants to make about the Mexican holiday Dia de los Muertos, if only because it will be Lee Unkrich's first directorial effort since the brilliant Toy Story 3.
But Pixar also has Finding Dory on its slate – another sequel. And there's all the trauma tied to The Good Dinosaur. Perhaps it's time for Lasseter to return to Pixar and get his original "house" in order. Or maybe Pixar needs to find the next Lasseter? Because whomever is responsible for movies like Frozen and Wreck-It Ralph needs a broader creative outlet.
I expect the baton to be passed back to Pixar in time. These release schedules are cyclical, and Pixar's too wondrous and too inspired to rest completely on its laurels and live in prequel/sequel land. But for the moment, it's clear that Walt Disney Animation Studios is working on a level Pixar used to own outright … and that's exciting for Disney, for the industry, and for audiences worldwide.
Your Daily Blend of Entertainment News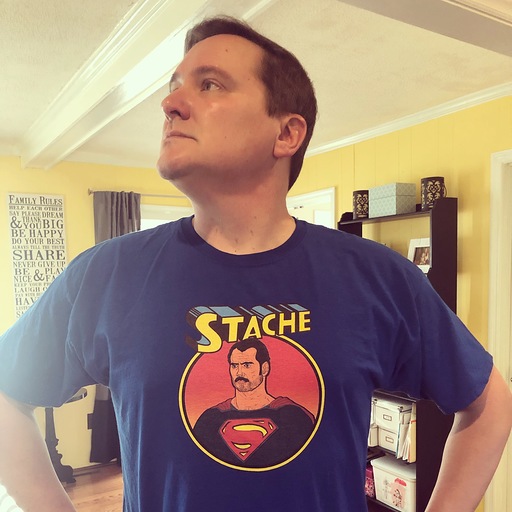 Sean O'Connell is a journalist and CinemaBlend's Managing Editor. Sean created ReelBlend, which he proudly cohosts with Jake Hamilton and Kevin McCarthy. And he's the author of RELEASE THE SNYDER CUT, the Spider-Man history book WITH GREAT POWER, and an upcoming book about Bruce Willis.