Hollywood Just Threatened Many Illegal Downloading Sites With A Legal War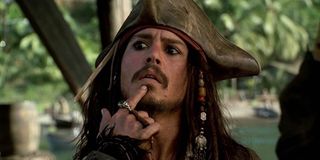 In a stupendous shot across the bow of content pirates, Hollywood's six major studios have collectively read the Riot Act to download sites across the globe. Coming together through the European branch of the Motion Picture Association of America (MPAA), a notice has been distributed to the world's major download sites indicating that they have 24 hours to remove all copyright-infringing material.
According to a report from Torrent Freak, an email distributed to the world's major download sites aggressively insists upon the removal of any and all content that infringes upon the copyright of the major studios. In other words, everything. The notice comes from Jan van Voorn, the Vice-President of Global Content Protection for the MPA, the international branch of the MPAA. While the consequences are vague, the wording of the rhetorical glove-slap is clear. The key paragraph of van Voorn's letter reads:
The move marks what seems to be an unprecedented utilization of a broad-stroke method to attack the practice of piracy. Of course, the MPAA's battles with criminal content proliferation has, thus far, been fought with litigious specificity, going after notable targets like Pirate Bay, Megaupload, Hotfile, and isoHunt, just to name a few. Likewise, this letter almost reads as an unofficial legal injunction, specifically identifying the activity of the download sites as illegal, citing legal precedence in a case involving the European Union. The key word in the notice is "knowledge," seemingly removing ignorance of the law as an excuse against whatever actions will be taken. Van Voorn's letter also states:
Hollywood has, indeed, won several battles in this content war, most notably in the highly-publicized legal battle against the outspoken Megaupload founder, Kim Dotcom, who saw his site shut down in 2012 and has been fighting it ever since. Thus, the results could prove to have a big impact. However, this new strategy in non-American jurisdictions of putting the collective community of download facilitators on notice comes with no specifically identified consequences. That fact may indicate that this letter amounts to nothing more than the same brand of innocuous chest-thumping on the part of the industry that has been going on since the battle began.
This newly unified front from the characteristically competing studios marks the arrival of an assiduous alliance between Paramount, Sony, Fox, Universal, Warner Bros., and Disney to confront the download sites across the pond as a larger, more intimidating entity. Movement, thus far, on the part of the downloading community appears to be practically nonexistent. It does seem that the site owners are standing firm, ready to call the possible bluff. This battle just got interesting and it will definitely be fascinating to see what steps the monolithic movement will take against the elusive swashbucklers of cinematic content.