How Do Tax Incentives For Movie Productions Work? An Expert Explains It All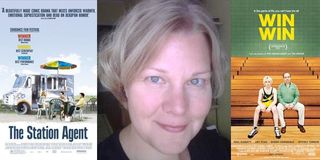 Even self-proclaimed movie lovers are polarized when the topic turns to state tax incentives that help subsidize movie productions. We here at Cinema Blend learned that when we covered the outrage coming out of Michigan over taxpayer money spent making Oz the Great and Powerful. Our comments section blew up with readers arguing for and against incentive programs, and made it clear that we all could use more information on how these subsidies work.
So we reached out to someone who has lots of experience with these subsidies from the filmmaker's angle. Mary Jane Skalski is a celebrated producer who has helped create such acclaimed independent films as The Station Agent, Mysterious Skin, Pariah and Win Win. And she was good enough to share her thoughts on these incentives programs, speaking specifically on those in New York, where she's produced several movies including the upcoming Very Good Girls and Putzel, and Michigan, where she's from and was hoping to move back.
First and foremost, can you explain—in the simplest terms possible—what a film subsidy is?
State film incentives refund or rebate a qualified portion of the money spent in the state back to the production. So, say a production has $1,000,000 in qualified spending. If they shoot in a state with a 25% incentive they will get $250K back from the state. In some cases, that money will come as a check. Every state is different, but when a production is finished spending money in the locale and/or when the entire production is done, an accounting is provided to the state. Then that is vetted internally before any check or voucher is released. In other cases the production will receive it as a tax credit that they will then have to go out and sell to a company that can use that credit.
Are there instances that you've heard of where the state pays in advance for a production to come to them?
No, it's always based on qualified spending so no one gives you anything unless you can verify that you've spent it. Some lenders will lend against it, but that's completely separate from the state.
How are these incentives advantageous to filmmakers?
Incentives help movies get made. Filmmaking is a very risky business and incentives help to mitigate the risk for investors, which encourages them to get involved in a movie.
How is the money from these incentives distributed to filmmakers?
There is a great website that describes each states incentive and gives a brief summary of what's included and not included, state by state. In New York, below the line costs—roughly everything but the writer, director, producers, and lead actors—that 'work' in the state qualify. So, for example, if you rent a truck in New York, the cost for the days you shoot in New York and use the truck qualify. But if you take the truck to New Jersey and shoot there for the day, that day's cost doesn't qualify.
What—as you understand it—is the advantage for states that have film subsidy incentives?
I think film is a great industry for states. Very few businesses look to spend 100% of their capital the way a film does. We come to a place and we spend. We employ people directly to work on local crews, indirectly we support a lot of ancillary businesses—catering, hotels, lumber, paint, supplies, office equipment, vehicle rentals, gas, parking, car services. No producer wants to bring in a lot of non-local crew—it's more expensive for the production—but department heads often have to come in, like the director of photography, the first assistant director, costume designer, production designer, art director, etc. These people come, many bringing families for longer shoots or summer shoots. The production covers the employees' travel, housing and per diem. They stay in hotels. They rent cars. They spend their per diem. And that all has an economic effect that benefits the state.
Plus, from my perspective, we're a pretty clean industry. We like to hire locally and have a lot of entry-level positions on productions, that, while they may be short term, they still provide the kind of training that is essential to working in this industry long-term.
As a native of Michigan, do you have any thoughts on their current incentive structure?
I was so excited for Michigan when there was a major commitment to the film industry. My family and I spend the summers there and we actually enrolled our kids in school and spent the whole year there. We were contemplating a permanent move, but then the incentives were rolled back and it wasn't viable. As a producer I have to live either where I can make movies or where the business of movies happens. Otherwise, I'd just always be on the road and that's not how I want to live. Within weeks of the announcement, many, many people packed up and moved for work. Local businesses that had hired additional workers to handle their increased business—born from the subsidies program—started laying people off. The immediate impact was swift and stunning. That said, I've heard recently that the program that remains is smaller but robust. The state will actually go to contract with a production when you are approved, which gives financiers a lot of confidence that the incentive will pay.
There've been articles popping up that claim film subsidy programs aren't working for states, citing studies that suggest states make only cents back on the dollars they spend. What are your thoughts on this complaint?
I continue to get worked up when I hear many people's response to the idea of film incentives, especially when there are so many incentives and bailouts for other industries. When a production gets a subsidy, it is to attract the production to the state. And as I mentioned before, productions plan to spend 100% of their budget. Other industries get tax breaks and subsidies, and their plan is to use that to offset their costs and increase the funds in their coffers, increase the value of their stock, make more profits, etc.
We come to a place; we inject a lot of money in a short period of time. We don't harm the environment. We basically leave a place the way we found it, except we put a lot of money back into the local economy, and we probably trained some people who will continue to work in film or transfer those skills to another industry. In exchange, a portion of the money we spent comes back to the production. I believe studies that don't indicate a multiple layer effect look too narrowly for the impact, i.e. tax money out versus tax money that directly comes back from people employed only by the production. I feel that's unfair. Local spending makes local businesses stronger. It allows people to pay their mortgages, pay their taxes, etc. Basically, the way film productions generate revenue for a given state is more involved than these studies account for.
Your Daily Blend of Entertainment News
Staff writer at CinemaBlend.
Your Daily Blend of Entertainment News
Thank you for signing up to CinemaBlend. You will receive a verification email shortly.
There was a problem. Please refresh the page and try again.