How StubHub Could Revolutionize Movie Ticket Sales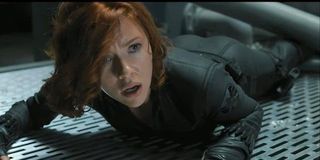 StubHub has become the "go to" broker for live music and sports events when it comes to secondary market ticketing. What we might not know, however, is their plan to grow beyond those markets and into other entertainment like theme parks, museums and, yes, even movie theaters. Read on to see how the eBay-owned company may soon revolutionize the way you buy tickets to your favorite summer movies.
In a recent article by Variety, StubHub broke down their future plans for jumping into the movie ticket sales marketplace. While it looks like it may be a bit before we see an actual deal struck between big theater chains and the secondary ticket broker, from the sounds of it their branching into the movie ticket space sounds inevitable. They've already begun offering live theater tickets to fill seats at Hollywood's Pantages Theater for Wicked as well as Broadway shows like Book of Mormon, proving they can do more than just concerts and sporting events. That said, the next logical step for StubHub could be filling seats for matinee screenings and off-peak showings when business is slow.
Event producers like AEG have wholly embraced StubHub as a means for helping get "butts in the seats" at major concert events. To put things in perspective, 40% of concert tickets go unsold each year. Companies like StubHub have long seen this as a window of opportunity and have subsequently been able to capitalize, thus helping fill venues for event producers.
Can companies like StubHub get exhibitors to back their business model in the same way event producers have thus far done? The answer to that question is technically irrelevant, as StubHub doesn't need to even strike a deal with exhibitors as the movie ticket platform is open to everyone and any form of ticket. In other words, movie tickets can be sold without StubHub even striking a deal with a theater chain. Think about it... do theater chain owners care how or to whom it sells its tickets? Or are they just concerned with selling as many seats as possible?
Apparently, movie tickets have already hit secondary brokers in recent years. When Regal Cinemas' 4DX theater opened in Los Angeles, tickets for Transformers: Age of Extinction landed on StubHub. This is what got AEG (who's had a relationship with StubHub since 2012) thinking outside the box. AEG's chief revenue officer of the 4DX ticket sales, Todd Goldstein, claims he was as surprised as you or I:
As you can imagine, this could open up a host of new issues for patrons just looking to get a ticket to an opening weekend showing. Imagine a scenario where StubHub buys out an entire screening (or 10 screenings for that matter) of Furious 7, Star Wars: The Force Awakens or Jurassic World opening weekend showings in your area. Think of what that could potentially do to the cost of tickets. We've all been there in the past with concerts. You try to get tickets to Taylor Swift or Justin Bieber (come on, admit it) and tickets sell out in two minutes. Seconds later, they've shown up on the secondary market for triple and quadruple the cost. Remember that travesty back in 2009 with Bruce Springsteen and Ticketmaster/TicketsNow?
When should we expect to see secondary market movie tickets becoming more of a reality? StubHub's CEO Michael Katz says "it may not start tomorrow" but promises the potential for a middle-man is there. Moral of the story is you better run out and grab your Avengers: Age Of Ultrontickets now, before it's too late.
Your Daily Blend of Entertainment News