Interview: Country Strong's Garrett Hedlund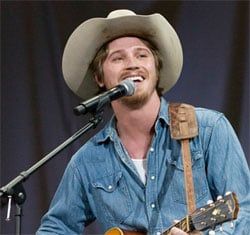 In Country Strong, Garrett Hedlund plays Beau Hutton, a deep-voiced singer-songwriter trying to make his way into the world of country music. Throughout the film you can hear him singing in dive bars and on huge stadium stages; he even has a song on the film's soundtrack. The catch? He's never had any musical training before taking on the role.
The last month has been an absolute whirlwind for Hedlund. Three years after his last film, Death Sentence, was released, the young actor has seen the release of Tron: Legacy; will see Country Strong expand to theaters nationwide tomorrow and has completed production for On The Road. Lucky for us, he was more than willing to talk about it. Sitting in on a roundtable interview with the actor, he talked all about it and more, including the incredible talent he got to meet and play with while working on the film. Check out the interview below.
What made you take on this project?
I'd been sent the script and been told that if I responded to it Shana would fly up to Vancouver where I was, I was filming Tron [Legacy] at the time, and meet with me over it. I remember reading the script and having tears in my eyes by the end of it. I really wanted her to come up and have this meeting. I felt honored that she would come all the way up to Vancouver to meet with me on it. It's tricky you know, it's like your read a tagline or a synopsis that says "triangular love affair that takes place on a 10 city tour" Your immediate thoughts are to set it aside or else they could have explained it a little bit differently. But Shana's just so incredibly talented and wonderful and for her to write this and direct it the way she did and it being her second film I just feel so proud to be a part of it and proud for her.
Did you have any musical experience before this role?
No. The biggest thing is overcoming the uncoordination. I couldn't play at the beginning. The guy Neal Casal who's the lead guitarist for The Cardinals from Ryan Adams and The Cardinals had stopped by my place and four days a week we'd be playing all day, early Hank Senior songs and just things to play that had chord progression and we'd go to the studio and record to chart the progression. That was for four months and I moved out to Nashville a month and a half before and stayed at Tim's [McGraw] ranch, a cabin, and it just like anything it takes time to gain the abilities. You've gotta fall on your face so many times and you gotta look silly in front so many people before you finally start finding the ability and finding confidence within the approvals of others.
How does it feel to have played dive bars and stadiums?
I prefer the dive bars. It was great. I remember throughout the preparation for the guitar thinking in my mind alright, most of these guys I always see them cut in close to the fingers and obviously they have a hand double just going at it. They're mocking chords when the camera's further away and I was imagining this in fear that I would have to do this. Like I wanted to be able to do everything on my own. It was like these scenes are beautiful and I'll work on these scenes and I can't wait to do this with Gwyneth, Tim, and Leighton, these scenes. But the performing now, can we just get this over with? Our first time of performing for an audience was at The Stage [On Broadway], well the first one was "Silver Wings" but the first one we filmed was at The Stage. I just remember having so much fun up there but it also helps because I felt very great about the songs and having Hayes Carll who I admire so much as a singer-songwriter, who's very parallel to this character, who has a real Blaze Foley kind of grit to him, so playing the songs and when you're having fun and you're confident and when the songs are good the audience enjoys it so it's not hard for them to partake and just kind of really cheer and be genuine with it.
Were you a fan of country music before making this film?
I was. I grew up on a farm where we had one radio station and it was all country. So that's why Tim McGraw would be filling the airwaves then, and I'd be in the tractor listening to Tim's songs and Faith's [Hill] songs and then for him to play my father in Friday Night Lights and I got up on stage with him in 2004 and sang "I like it, I love it" but I wasn't a country singer you know? I was like, "Can I sing don't take the girl?" He said, "No, you'll sing 'I like it, I love it.' I said, "But I don't know the words to it." He's like, "You'll catch on." "But why can't I sing don't --?" "You're not singing 'Don't take the girl!'" So I'm up there kind of mouthing with him [singing] I like it, I love it. But then his guidance with this was great because he just said you know "You've just got to live and breathe country music." There's thousands of people out here who are incredibly talented trying to gain success, so you need the scales that are raised to high. To really live and breathe country music. I got to work with this guitar coach out there, this guy Rob Jackson who's kind of the best of the best in guitar training out there and then go to the studio everyday and work with this producer Frank Lidell and engineer Luke Wooten. I've been working with a lot of incredible people. So I was kind of taken in by these people who were trying to help me succeed the way I wanted to succeed. Once they saw a possibility we just started running for that door.
How was going it from shooting on a Vancouver soundstage for Tron Legacy to being on location in Nashville for this?
It was close to like a 67 or 70 day shoot for Tron on stage, in the suit. You can't even sit don't during the day because of all the cables that divide the foam rubber and all the electrical circuits. We had these stool that were tall with a bicycle seat on them and you're just looking at a blue screen all day. And then to being able to just wear some Levi's jeans and a button up it, it was exactly what I wanted. It was different.
It was more real, because you were actually out in Nashville making country music.
Yeah, I'd become a family with so many of the locals out there are well when I was there because of that month before so by the time we were filming I was going to a lot of the lower broad spots and a lot of these young musicians, or even the guys in my band like Chris Scruggs would be up at Robert's every night. Chris Scruggs is the grandson of Earl Scruggs, who's like the Godfather of the banjo, and Randy Scruggs. You know it's a famous family. There was a documentary done about them in the seventies, Randy Scruggs played the guitar on my tracks for like "Chances Are" and stuff like this. I mean on You Tube there's like black and white videos of him and Earl Scruggs and Bob Dylan all in a room playing and Randy Scruggs is just 17 and won't take his eyes off Dylan and now he's like 57 playing the guitar for me.
The other band members when they'd be up at Robert's or something I'd go up and I'd get up and sing a song. Basically, I was becoming a lot more comfortable with the auditorium scenes by just getting up on stage and doing it. One time at the Station Inn I got up and the table right in front of me, well this guy named Jim Lauderdale, he played a lot with George Jones. He was in Gwyneth's band as a guitarist and he was playing at The Station Inn and at intermission he took me back and he said , 'I want you to teach my band how to play chances are and get up and sing it for the audience." I said, 'All right.' So there I am after six or seven months of learning how to play the guitar now I'm teaching this band how to play. We get up on stage and play it and right in front is Gwyneth and Chris Martin and Caleb the lead singer of Kings of Leon, and Faith Hill, and Dierks Bentley. It was one of the greatest nights of my life.
What do you like about your character Beau?
I like just the soul of him. He's kind of a young Kris Krisstoferson. Sort of poetic and tender, and just happy to be playing for a bunch of hard working people that like to have a beer while they listen to good music. This was a happy home for him. I think I like the message of what he was about at the end of the day. Choosing love over fame. That was a big one. When that line comes up in the film I think the whole audience is going to be questioning this key line and formulate what their opinion is on it.
With all this musical training is this something that you're going to keep doing?
Of course on my own time. It's funny because I was on set and Terrence Howard came up to play a role in On the Road, and we'd work together on Four Brothers and we became really close and he played a lot of guitar on that and I would just sit back. He'd play and teach -- show me how to play but I couldn't. The night we wrapped in Montreal he came to my room with a bottle and a guitar, and now we got to take turns. We came up with a thing like, "You play one. I'll play one." We must have played 15 songs a piece.
Have you wrapped On The Road?
I just did yesterday morning
So what was that experience like?
It was a guerrilla shoot with the most incredible family. Walter Salles directed it and he's put so much work into this film over the last six or seven years. I've been attached since September of '07 trying to get this project made. Being on set during the first day like, "We're fucking filming On the Road to today's the day after we just finished it. It was unfortunate to part with a family you've come to love so immensely on this journey.
Now that you've wrapped that film, what do you have coming up next?
Nada. I'm very fortunate to be a part of these projects and I'm very proud of them, and I'll be able to sort of sit back and read some books that I haven't caught up on and try to enjoy the time a little more than being tossed around.
Your Daily Blend of Entertainment News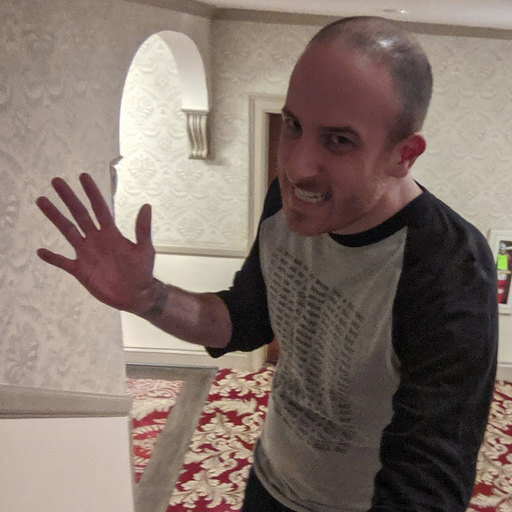 Assistant Managing Editor
NJ native who calls LA home and lives in a Dreamatorium. A decade-plus CinemaBlend veteran who is endlessly enthusiastic about the career he's dreamt of since seventh grade.