Interview: David Fincher On Connecting To The Social Network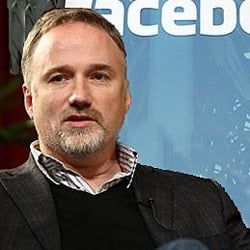 Back in August I was granted a very special opportunity. Along with six of my colleagues in the film blogging world, I was invited to an early screening of David Fincher's The Social Network. In addition to being among the first in the world to see and review the movie, I was given the chance to email the director questions that I had about both the film itself and the controversy surrounding it.
It's no secret that the creators of Facebook, most notably Mark Zuckerberg, were not involved with the making of the film. Based on the book The Accidental Billionaires by Ben Mezrich, Aaron Sorkin's script doesn't do much in the way of flattery towards the Facebook founders, but that doesn't mean there wasn't an effort to try and bring them on board.
"It might have been nice to have [Zuckerberg's] involvement," Fincher told me in an email when asked if he had any qualms making the film, "but [producer Scott] Rudin went around with Facebook and it became obvious there'd never be a way to work together."
This was true even when Fincher first signed on to the film back in June of last year. Said the director, "It was pat. By the time I came in. Facebook had already made it clear that they wanted nothing to do with the movie"
There was a true effort to bring the Facebook creators on board, however. Just a few days prior to my screening, The New York Times reported that Rudin had actually allowed the Facebook creators to see a copy of the script and even make small changes, but this information was not available to Fincher, who told me that he "wasn't privy" to the changes.
Those who have read my review know that Zuckerberg, portrayed brilliantly by Jesse Eisenberg, isn't shown in the best of lights. In fact, to quote my own piece, "Mark Zuckerberg is a tyrant, an unstoppable force." But at no point was Fincher concerned about alienating the audience with unsympathetic characters, mostly because he doesn't believe that they are.
"I don't think they're unsympathetic," Fincher said. "I think 'sympathetic' is development-girl speak for: 'When you can't be interesting – at least try to be obsequious.' I don't want anyone's sympathy – I want their respect."
But while there is serious drama and heavy character building, The Social Network does have a lighter side and, at times, is actually laugh-out-loud funny. When asked about this, Fincher jokingly responded, "I'm back to my early 'funny film' roots, like Fight Club." I then asked him if the funny elements of the film are as important as the dramatic ones, to which he replied, "Yes, and I learned from doing Zodiac that we would get different reactions to different agendas. But I'm glad people recognize that there's humor in the movie."
Currently in Sweden working on the English-language adaptation of Stieg Larsson's The Girl With The Dragon Tattoo, David Fincher has created something very special in The Social Network. Easily one of the best films of this year and quite possibly the best of his career, you can expect to hear the director's name mentioned a lot more in the next few weeks and then again at the start of award season.
NJ native who calls LA home; lives in a Dreamatorium. A decade-plus CinemaBlend veteran; endlessly enthusiastic about the career he's dreamt of since seventh grade.
Your Daily Blend of Entertainment News
Thank you for signing up to CinemaBlend. You will receive a verification email shortly.
There was a problem. Please refresh the page and try again.