Interview: The Wrestler Screenwriter Robert Siegel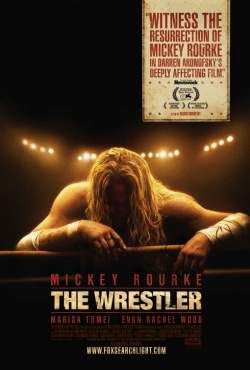 Robert Siegel is getting a lot of credit as a "first-time screenwriter" for The Wrestler, but he's quick to remind anyone that the new Darren Aronofsky movie is only his first screenplay to get published. And besides, he wrote and directed his own movie, Big Fan, before any of this happened, and that movie is set to debut at Sundance in January.
But aside from all that, Siegel has a more interesting background than most screenwriters not named Diablo Cody. He was formerly an editor at The Onion, the humor newspaper that puts pretty much all other satire to shame. And he admits freely that his background writing headlines like "Area Man Likes to Compare Circle of Friends to Cast of Lost" contributed greatly to his screenwriting career.
"The Onion was a huge influence on my screenwriting, in that we had to crank out material every 7 days, so you couldn't really be precious about your writing," Siegel said last week at a junket for The Wrestler. "I have this hack writer kind of mentality-- I mean hack writer in a complimentary sense. You have to bang out a certain amount of copy whether the inspiration is there or not."
He admitted that he had to let go of a number of scenes in The Wrestler that he felt particularly attached to when he wrote them, but admitted it was all part of the "quantity makes quality" method that works so well for The Onion. "If you come up with 100 headlines, the paper is going to be funnier than if you come up with 50 headlines. There's a mathematical aspect to it. I definitely carried it over into the writing."
So while not everyone can have a career at The Onion before becoming successful screenwriters, Siegel is more than willing to share the advice he learned. Listen up, kids! "You have to be very ruthless and unattached. Don't treat every idea like a precious nugget that has to be nurtured and cared for." We'll consider that our public service for the day.
Staff Writer at CinemaBlend
Your Daily Blend of Entertainment News
Thank you for signing up to CinemaBlend. You will receive a verification email shortly.
There was a problem. Please refresh the page and try again.