Irrfan Khan Says His Villain Is Pivotal In The Amazing Spider-Man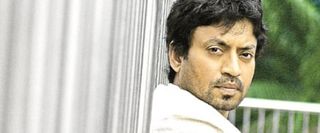 Irrfan Khan is just one of the many big names finding their way around The Amazing Spider-Man-- his casting was announced right alongside Campbell Scott and Julianne Nicholson, after all. It's been easy for him to keep his role fairly under wraps thus far, since no one in the film is allowed to talk about it anyway, but Khan is particularly mysterious-- thanks to a typo in the THR article that announced his casting, we're really only going off our own assumption that he's playing Nels Van Adder, an Osborn Corporation employee who turns into the fiery read "Proto-Goblin."
In a recent interview with NDTV Movies he's not exactly spilling the beans about Proto-Goblin, but he does give a better sense of how his villain fits into the larger story. Here's what Khan had to say about his part:
OK, so that's not a ton of detail, but it is interesting that Khan describes his role as "pivotal," given that we already know Rhys Ifans will be playing the film's central villain. Will they be teaming up to cause mayhem, or will Spidey be facing two separate threats this time around? With the memories of Spider-Man 3 and its many villains still fairly fresh, I'm just hoping they can make it work well one way or another.
Staff Writer at CinemaBlend
Your Daily Blend of Entertainment News
Thank you for signing up to CinemaBlend. You will receive a verification email shortly.
There was a problem. Please refresh the page and try again.