Joey Lawrence And Wesley Snipes Finally Team Up For Havana Heat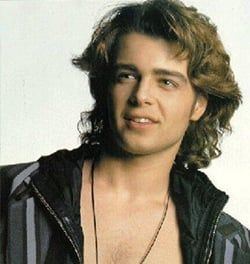 Fans have been ablaze online trying to get living legend Wesley Snipes and TV royalty Joey Lawrence joining forces to create the best action duo since Batman and Robin. And finally, the studios have listened to the internet and put these two megastars together for one wild romp of Homeland Security adventure in Havana Heat!
The unfortunate part of the above statement is that the only part that isn't unbelievably sarcastic is the part about Lawrence and Snipes being in a movie together. No one on this planet aside from 40-year-old Blossom fans and the die-hard Passenger 57 faithful have given a shit about either of these actors since the turn of the millennium. Lawrence has been meandering around the TV movie scene for a while and Snipes has been busy just avoiding legal trouble from the bottom shelf of Blockbusters dusty DVDs. There is literally no audience left for a movie starring these two.
Variety has it that this is being put together by production powerhouse (more sarcasm, sorry, I just can't help myself) Tayrona Entertainment Group, who hopes to start filming in November for a summer 2011 release, clearly concerned with putting out a great product with polished effects. On board to direct is modern master Dean Hamilton who recently handed us Blond and Blonder. Get ready for it guys. Box office smash, coming right up.
I give up, Hollywood.
PS. You're putting this guy in a movie. Good move.
Your Daily Blend of Entertainment News