Joseph Gordon-Levitt Replaces James McAvoy In I'm With Cancer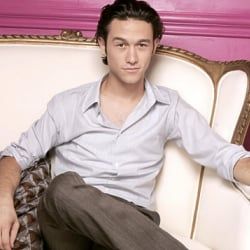 I've been writing about the dramedy I'm With Cancer for months, and every time have gotten more excited. Set to star James McAvoy as a young man with cancer and Seth Rogen as a friend who helps him get through it, the movie was building an amazing supporting cast-- Anna Kendrick, Anjelica Huston, PHilip Baker Hall-- and had The Wackness director Jonathan Levine on board.
Now there's good news and bad news. Bad is that James McAvoy has dropped out of the film, citing personal reasons. Good news is that Joseph Gordon-Levitt will replace him. In a statement to MTV Rogen said, "It's incredibly unfortunate that circumstances outside of everyone's control have taken James away from the project, but, with James's blessing, we were able to have Joseph step in to take on the [lead] role of Adam. We all look forward to working with James in the future."
Shooting had already begun in Vancouver, and presumably several scenes will need to be reshot to accommodate a new lead character. Though McAvoy is pretty much tops when it comes to young male actors, it's hard to imagine a better replacement than Gordon-Levitt. It's also remarkable that the actor, who has no lack of offers on his plate, was able to get up to Vancouver so quickly as a replacement.
For what it's worth, we've been hearing rumors from readers about a death in McAvoy's family, which would be a more than reasonable explanation for his departure. Since we're not in the business of gossip I'm not planning to investigate further, but I wish McAvoy all the best in whatever took him away from I'm With Cancer, and anxiously await what Gordon-Levitt will have to offer in the role.
Staff Writer at CinemaBlend
Your Daily Blend of Entertainment News
Thank you for signing up to CinemaBlend. You will receive a verification email shortly.
There was a problem. Please refresh the page and try again.