Jurassic World, Terminator And The Fantastic Four Get Production Start Dates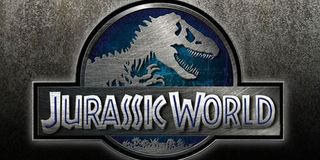 Three of the biggest releases of 2015 are Jurassic World, Terminator: Genesis and The Fantastic Four, even though each franchise isn't in the greatest shape. While the first two Jurassic Park films were beloved, the third picture, a pale shadow of the first two, was a much weaker performer, and the series has been in incubation for over a decade. The Terminator films got an expensive facelift with Terminator: Salvation, but that too resulted in a movie that both diehards and casual fans disliked. Fantastic Four might be in the worst shape, as it looks very much like a franchise that already explored and exploited its appeal in two big films, the second somewhat smaller than the first.
But turn the calendar to 2015, and we'll all pretend that the public is hungry for more from these series. And now, each film has a start date, even though some haven't finalized their casts or creative elements. Given the nature of modern day blockbuster filmmaking, they probably haven't hammered out the details of their scripts either, but that's to be expected. The Production Weekly Twitter has now revealed the production start dates for all films. The reason for this triple announcement is that all of them will be filming in Louisiana, apparently. Louisiana, the Hollywood of the south!
March 31st brings The Fantastic Four to Baton Rouge, a peculiar location for the formerly Big Apple-set crew. Perhaps director Josh Trank (Chronicle) is aiming for a more budget shoot, avoiding New York completely, and perhaps there will be a lot of indoor green screen work. Or are Marvel's First Family relocating down south, a la Frank Castle headed to Florida in Thomas Jane's misbegotten The Punisher? We'll all find out (while also learning just who is in this thing) on June 19th, 2015.
Terminator: Genesis, which apparently is still being called Terminator by some, hits New Orleans on April 21st. Alan Taylor, who just directed the diverting Thor: The Dark World, is behind this Megan Ellison-produced effort, which is currently still courting cast additions. Right now Emilia Clarke, Jason Clarke (no relation) and Arnold Schwarzenegger are the only ones starring. You can catch this one on July 1st, 2015, an optimistic release date for a property that's fallen on hard times: we're only a couple of years removed from the cancelation of the low-rated The Sarah Connor Chronicles.
And June 2nd brings Jurassic World to Louisiana, very close to the original, highly ambitious release date for this entry that was claimed last year. This picture, from director Colin Trevorrow, unites Chris Pratt, Bryce Dallas Howard, Ty Simpkins, Jake Johnson, Nick Robinson and Irrfan Khan in the cast, some of whom, spoiler alert, will be eaten by dinosaurs. Still in the dark as to what this will be about, though hopefully they toss a cameo Richard Attenborough's way. The picture will roar into cineplexes on June 12th, 2015.
Your Daily Blend of Entertainment News
Thank you for signing up to CinemaBlend. You will receive a verification email shortly.
There was a problem. Please refresh the page and try again.