Is Kal Penn Really Ditching DC For Harold And Kumar?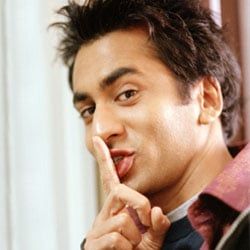 It looks like Kumar won't be spending Christmas with Harold after all. Just last week, it was reported that Kal Penn would be ditching his position as associate director of the White House Office of Public Engagement to re-team with John Cho for a third Harold and Kumar film. However, according to The Wrap, Penn's current employer has no knowledge of the former actor's plan to return to Hollywood.
After Penn's character was killed of the show House, fans were shocked to hear he was ditching acting completely to go to work for the Obama Administration. Still, Harold and Kumar 3 rumors relentlessly flooded the Internet, up until A Very Harold and Kumar Christmas was confirmed in May of 2009. After nearly a year of silence, Cho not only re-confirmed round three is happening, but that he suspects it's still on track to hit theaters this holiday season. Cho did mention that he's uncertain about Penn's schedule and wonders if his buddy's position is a 'term-length' job.
Just two weeks later, word got out that Penn was indeed ditching his gig for Obama to light up again with Cho. However, that report had the film set to shoot this summer, but not hit theaters until Christmas of 2011 or 2012.
Concerning The Wrap's findings, I wouldn't be surprised if Penn was negotiating behind the Pres' back. It doesn't seem like anyone knows for sure what's going on. THR says the film's production company is all set to roll with both Cho and Penn's deals completed, but the White House spokesman (via ABC News) said that Penn is "honored to serve in this Administration and has no announcements to make about his tenure here at this point." Then there's Penn who had this to say, "I'm incredibly honored to be here and to serve in the capacity I'm serving in and I hope that the folks who are making those films respect my decision to take a sabbatical."
So where does this leave us? Who knows for sure? If I had to guess, I'd say it won't be long until Penn trades in his suit and tie for a bong.
Your Daily Blend of Entertainment News
Staff Writer for CinemaBlend.