Katherine Heigl Replaces Halle Berry In New Year's Eve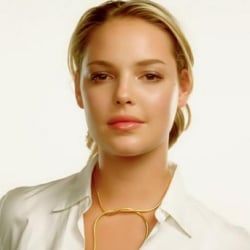 Given her track record for participating in only the dullest and most by-the-numbers romantic comedies ever since breaking out in Knocked Up, Katherine Heigl has given us all yet another reason to avoid New Year's Eve. According to Deadline Heigl will be replacing Halle Berry in the omnibus romantic comedy, a follow-up to last year's Valentine's Day that will also be directed by Garry Marshall.
Heigl's story line in the massive project will find her playing a woman in a romantic entanglement with, er, Jon Bon Jovi. There's a 16-year age gap between the two of them, but apparently that's of no consequence when there's looooove in the air on New Year's Eve. The two are only small cogs in the giant machine of the film, which also counts among its cast Robert De Niro, Sofia Vergara, Russell Peters, Hilary Swank, Ice Cube, Ashton Kutcher, Lea Michele, Michelle Pfeiffer, Zac Efron, Josh Duhamel, Sarah Jessica Parker, Abigail Breslin, Seth Meyers, Jessica Biel and Til Schweiger. Yes, you may like one or more of those actors on their own, but if Valentine's Day taught us anything it's that cramming a bunch of stars into the frame, at least with Garry Marshall directing, means nobody wins. New Year's Eve is set for release during the holiday season at the end of this year.
Your Daily Blend of Entertainment News
Staff Writer at CinemaBlend