Kristen Stewart Blasts Hollywood For Being Sexist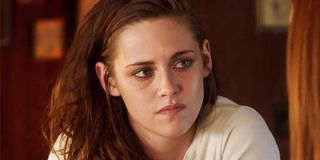 Hollywood has been accused of a plethora of unfavorable things over the ages; many of which require little proof beyond the simplest of glances to verify. However, sexism seems to be the recurring rant aimed at the state of movies as of late. Now, it seems that Kristen Stewart, recent winner of France's César Award and former star of the Twilight film series, is the latest actress to brandish the other "s-word" against the film industry.
In a cover story interview in the latest issue of Harper's Bazaar U.K., Kristen Stewart took aim at Hollywood, which has provided what she perceives to be an atmosphere of invisibility in terms of seriously poignant roles for women. As Stewart, states:
That, however, seems to be the extent of her comments regarding a topic that has become an increasingly addressed in gender politics and its role in the entertainment industry. Because of that, it's difficult to pinpoint exactly what she means. In terms of Hollywood's lucrative cash-cows, while there are plenty of roles for women, quantitative research has shown that women currently make up only about 12 percent of movie protagonists. In that sense, her idea could refer to not just the poignancy of the roles, but their empathetic appeal.
This phenomenon was also recently addressed by Carey Mulligan, who, in promoting her film, Suffragette, blasted Hollywood, and called the industry "massively sexist" while lamenting the "lack of great stories" for women in general. However, it was articulately conveyed recently by Meryl Streep, who attributes this state of female protagonists to the idea that women, having grown up following stories with male protagonists, gained an ability to empathize with characters, regardless of gender. At the same time, though, it left men generally unable to do the same, which may have kept the industry in an unprogressive standstill. As Streep stated:
With that in mind, one could view Kristen Stewart's primary experience with cinematic success as Bella Swan in the Twilight films, which made her a famous household name and yielded an array of opportunity as ironically constricting. While her character evolved during the course of the series, it was clear that Bella wasn't so much portrayed as a proper hero of the mythos so much as she was simply someone engulfed and drawn by forces unfathomable to her. While Stewart has openly looked back on the role with fondness, you also get a sense that her post-Twilight career choices seem to be a drastically deliberate 180 degree turn from Bella in every sense.
Whether or not you agree with Meryl Streep's generalization about the ability of men to empathize, her theory does pose a rather interesting question about the conventional mold with which Hollywood churns out protagonists; one that Kristen Stewart might have been addressing. Are the driving forces of Hollywood just not feeling poignant protagonist roles for women? Or are they stuck in such a shockingly stagnant nearsightedness that they just simply don't know any better than to keep doing what they've been doing?
Your Daily Blend of Entertainment News
Thank you for signing up to CinemaBlend. You will receive a verification email shortly.
There was a problem. Please refresh the page and try again.