Leighton Meester And Amber Heard Are Cowgirl Bandits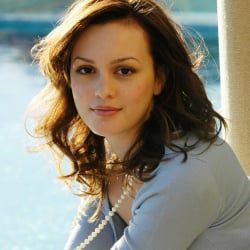 When you hear "a young version of Thelma and Louise," shouldn't you just think of the original, actual Thelma and Louise? First of all, Geena Davis and Susan Sarandon weren't exactly over the hill in that movie, and second, it's a classic that shouldn't be messed with. Period.
But of course, that's never the end of anything. According to Production Weekly, Amber Heard and Leighton Meester will be starring in Cowgirl Bandits, a, yes, "young version of Thelma and Louise." Jess Manafort, who previously directed Heard in a movie I have never heard of, The Beautiful Ordinary, will direct her in this one as well.
It sounds like it's not actually a remake of Thelma and Louise, just a story about women traveling around and doing illegal stuff, which therefore means it must be compared to the first movie. It's hard to get away with calling yourself a new Thelma and Louise, though, so Manafort and company had better have the goods to back it up.
Your Daily Blend of Entertainment News
Staff Writer at CinemaBlend