Leonardo DiCaprio Is A Button Man - Updated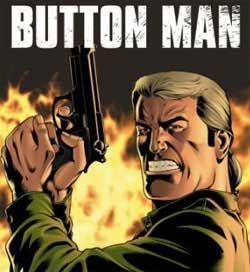 Leonardo DiCaprio is entering the world of comic strips. Production Weekly says that Leo will star in Button Man, a movie adapted from the same named British strip about a hired killer named Harry Exton.
In the comic, Exton is an ex-merc employed by a figure known as "Voice" to fight against other killers in an underground sport called "The Game". The killers are known as "Button Men" and winning means either killing your opponent or taking the first to joints of a finger off him as a trophy. It may have been a comic strip, but it's a far cry from Peanuts.
Harry wants out of "The Game" and here's how the plot synopsis describes his journey: "When Harry decides to quit the game, he finds the only way out is death. Trouble is, nobody bothered to tell Harry exactly whose death they meant." Pretty badass.
There's no director on the project yet, but it's backed by DreamWorks and they have a script by writer Hilary Seitz. Button Man is a project that's actually been kicking around DreamWorks since way back in 2006. It just never went anywhere. With DiCaprio attached, that should get things rolling.
UPDATE! Production Weekly has just sent out a supplementary issue in which they no longer list Leonardo DiCaprio as the lead in this film. Sounds like they had this one wrong, and are now attempting to correct it.
UPDATE 2 DreamWorks Pictures and representatives of DiCaprio are now denying the Production Weekly cast listing.
Your Daily Blend of Entertainment News
Thank you for signing up to CinemaBlend. You will receive a verification email shortly.
There was a problem. Please refresh the page and try again.