Linney Opens The Nanny Diaries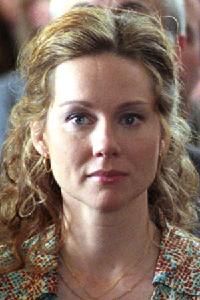 With no less than 6 films on the horizon, Laura Linney is keeping extremely busy. On the plus side, she is proving that women over 40 do occasionally find work in Hollywood.
According to Variety, Linney is set to star alongside Scarlett Johansson in The Nanny Diaries for the Weinstein Company. Shari Springer Berman and Robert Pulcini will direct and adapt the bestselling book by Emma McLaughlin and Nicola Kraus.
The story is about a young woman from New Jersey named Annie Braddock (Johansson), who lands a job as a nanny for a wealthy family in the Upper East Side of Manhattan. The snooty elitist family, referred to as "the Xs", will be headed by Linney, who treats Annie like her dutiful lapdog. Think The Devil Wears Prada, minus the fancy outfits.
Your Daily Blend of Entertainment News