Maria Bello And Abigal Breslin Fall For The Falls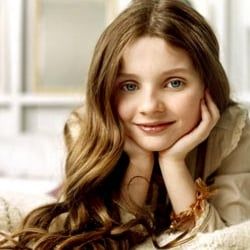 Abigail Breslin may have finally found the role that will help her transition from adorable-kid roles to a more adult movie career. She's signed on to star along with Maria Bello in The Falls, an adaptation of the Joyce Carol Oates novel Rape: A Love Story. Yes, it's about as controversial as the title suggests.
Production Weekly reported the news in this week's issue as well as their Twitter feed. Samuel L. Jackson will also be part of the film, though it's unclear which part he'll play. Bello will star as Teena Maguire, a woman who is attacked and raped while walking through a park with her daughter Bethie (Breslin). Teena names her assailants, who turn out to be men from the neighborhood, and is harassed for her trouble. My money would be on Jackson for the role of "their unexpected, silent champion, a man who knows the meaning of justice. And love."
Booklist wrote of Rape: A Love Story that "Oates' unflinching dramatization of the insidious aftereffects of a horrific crime neatly exposes the underside of family loyalty, dissects the hatred victims attract, and reminds readers that the real power resides in the survivor, not the attacker." It sounds like an intense and powerful story, and one that pretty much no child actor but Breslin could convincingly be a part of. Read the plot description below to see what I'm talking about.
"Teena Maguire should not have tried to shortcut her way home that Fourth of July. Not after midnight, not through Rocky Point Park. Not the way she was dressed: tank top, denim cut-offs, high-heeled sandals. Not with her twelve-year-old daughter, Bethie. Not with packs of local guys running loose on hormones, rage, and alcohol. A victim of gang rape, left for dead in the park boathouse, the once vital and sexy Teena Maguire can now only regret that she has survived. And Bethie can barely remember a childhood uncolored by fear. For they're not even a neighborhood away, the men that she identified for the Niagara Falls Police Department: the wide-browed, sandy-haired Pick brothers; the sneering Jimmy DeLucca; Fritz Haaber with his mustache and stubbled jaw. They've killed her grandmother's longhaired orange cat. At a relentless, compelling pace punctuated by lonely cries in the night and the whisper of terror in the afternoon, National Book Award-winner Joyce Carol Oates unfolds the story of Teena and Bethie, their assailants, and their unexpected, silent champion, a man who knows the meaning of justice. And love."
Staff Writer at CinemaBlend
Your Daily Blend of Entertainment News
Thank you for signing up to CinemaBlend. You will receive a verification email shortly.
There was a problem. Please refresh the page and try again.