Mark Wahlberg's Patriots' Day Has Assembled An A-List Cast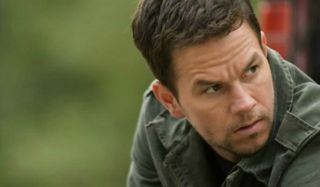 Revolving around the police investigation into the Boston Marathon bombing of 2013, Patriots' Day promises to be packed full of drama and emotion. They're going to need a rather impressive cast to do this story justice, and director Peter Berg and lead star Mark Wahlberg have managed to assemble just that. In fact, Patriots' Day's ensemble is one of the best that's been pulled together in years.
Obviously, Mark Wahlberg will lead the line for Patriots' Day, in which he'll play Sgt. Tommy Saunders. But the rest of the cast has now been confirmed, and it's wall-to-wall talent of the highest order. Don't believe me? Just take a look through the call sheet below.
Every film is instantly improved by adding Kevin Bacon. 2015 helped to remind the world just how supremely talented the Footloose and Sleepers actor is, as he appeared in the underrated Cop Car and Black Mass, in which he needed just a few scenes to showcase his intense and mesmeric ability. Expect the same in Patriots' Day, which will see Bacon portray FBI Agent Richard DesLauriers.
Kevin Bacon and Mark Wahlberg will also be joined by the consistently excellent John Goodman in Patriots' Day. John Goodman most recently popped up in 10 Cloverfield Lane, but he has been a big-screen stalwart for close to thirty years now, more than earning his status as a national treasure. Like with the presence of Kevin Bacon, just having John Goodman in your film immediately makes it immeasurably more watchable. Goodman will play the police commissioner for the Boston Police Department, Edward F. Davis.
Now they're just getting greedy. J.K. Simmons put in one of the best performances of the last decade in Whiplash, which not only saw him rewarded with the Best Supporting Actor Oscar, but has since led to him being cast as Commissioner Gordon in the Justice League Part One. J.K. Simmons will play Sgt. Jeffrey Puglies in Patriots' Day, who was honored with by President Barack Obama for his bravery back in 2014.
Michelle Monaghan has also been brought onboard for the film, too. She's shown her talent on the small screen in the likes of True Detective, and in movies like Kiss Kiss Bang Bang. The actress will play Carol Saunders, the wife to Mark Wahlberg's Sgt. Tommy Saunders.
Mostly known for his work as a stand-up comedian, Jimmy O. Yang has also appeared on the small screen in 2 Broke Girls and Silicon Valley in recent years. But with Patriots' Day he is moving towards the dramatic, especially since he is portraying Dun Meng, the Chinese technology master who was carjacked by the Tsarnaev brothers, who orchestrated the bombing.
Filming is now underway on Patriots' Day, which will have a limited release on December 21, 2016, before then expanding on January 13, 2017.
Your Daily Blend of Entertainment News
Thank you for signing up to CinemaBlend. You will receive a verification email shortly.
There was a problem. Please refresh the page and try again.