Michael Caine Claims Riddler And Penguin Are In For Batman 3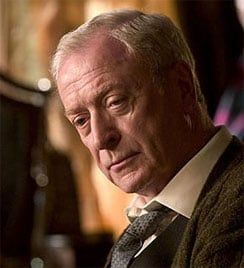 There's no script, Christopher Nolan doesn't even know if he wants to do it, but Batman's butler Michael Caine already knows who the new castmembers will be in the sequel to The Dark Knight.
Caine tells MTV that he asked a Warner Bros. executive, "How the hell are we going to top Heath?" He was told, "I'll tell you how you top Heath — Johnny Depp as The Riddler and Philip Seymour Hoffman as The Penguin."
I don't know if it's possible to top Heath Ledger as Joker, but that combination certainly at least gives you a shot Except I don't really see this as any sort of casting confirmation. The unnamed WB exec never actually said they had them or were even pursuing them, it sounds more like he was simply spouting off about one of the potential ideas they're bandying around. If WB's executives are smart though, they'll stop dreaming up casting combinations and sit on their hands until Nolan decides what he wants to do. Once Nolan decides he wants to do it, they should continue sitting on their hands and let him do whatever the hell he wants.
I really hope this doesn't mean the studio is going to pressure Nolan into using Joker or Penguin. Forcing a talented director to use villains he doesn't like hasn't worked out so well so far. Look at Spider-Man 3.
Your Daily Blend of Entertainment News