Michael Vartan Joins Zoe Saldana In Colombiana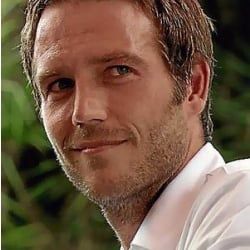 Michael Vartan became famous as a love interest to a kick-ass woman on five seasons of Alias; now it's time for him to jump into a similar situation in Colombiana, in which he'll play the love interest for Zoe Saldana's hitwoman character. This time, though, Vartan won't get to be an expert too-- according to THR, he'll be playing an artist with no idea that his girlfriend is a contract killer by day and a vigilante by night, hunting down the mobster who killed her parents.
Vartan is just the latest person to come to the project with a long list of action credentials; director Olivier Megaton handled Transporter 3, and producer Luc Besson has brought you not just the Transporter movies, but Taken, District B13 and From Paris With Love. The most interesting action veteran here, though, is Saldana, who was the token awesome chick in Avatar, Star Trek and The Losers but graduates to star status this time around. It's a widely held assumption that Angelina Jolie is the only woman who can lead her own action movie, and given Salt's success she seems even less likely to give up that crown. Colombiana, though inevitably cheaper and schlockier than Salt, will be Saldana's first real attempt to take over for Angie as the next generation's female action hero. Given that Vartan watched Jennifer Garner attempt to do the very same thing on Alias, maybe he can help Saldana avoid the romantic comedy pit that chewed up Garner somewhere along the way.
Your Daily Blend of Entertainment News
Staff Writer at CinemaBlend