Mike Epps Will Play Richard Pryor In Nina Simone Biopic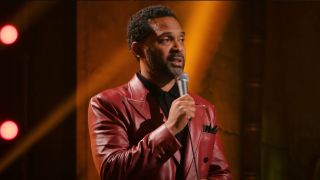 (Image credit: Netflix Is A Joke)
Zoe Saldana is gearing up to play the legendary singer Nina Simone in an upcoming biopic, but she won't be the only member of the cast trying to fill some really enormous shoes. Joining Saldana in the project will be Mike Epps, taking on what's described as a "supporting role" to play iconic comedian Richard Pryor.
Turns out, Pryor used to open up for Simone back in the early 60s, and in her autobiography Simone wrote about how she would help Pryor overcome his stage fright before every show. According to The Hollywood Reporter the biopic, called simply Nina, is set to start shooting in Los Angeles this week, with Cynthia Mort directing from her own script. Mort previously wrote the screenplay for The Brave One and episode of Tell Me You Love Me, but Nina will be her directorial debut.
In addition to Epps the cast includes David Oyelowo, who recently showed up in The Paperboy and has a brief role in Lincoln, and stars opposite Tom Cruise in Jack Reacher as well. As for Epps, he popped up in this summer's Sparkle, but you might know him best as Black Doug from The Hangover, a role he'll be reprising in The Hangover Part III next summer After making his name as a comedian he ought to have exactly the experience necessary to play Pryor-- though from the sounds of his relationship with Simone, playing Pryor should require some serious dramatic chops as well.
Your Daily Blend of Entertainment News
Staff Writer at CinemaBlend