Nick Cassavetes To Tackle John Gotti Biopic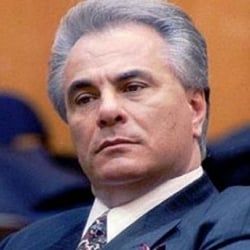 Back in late September John Gotti Jr. announced his plans to develop a biopic about his father, one of New York City's most famous Mafia heads who died in prison in 2002. I was skeptical then about how interesting a movie made by a reverent son could be, and now that Variety reports that Nick Cassavetes may take over as a director, I keep my skepticism firmly in place. It's not that Cassavetes isn't a perfectly fine director or a reasonable choice, but with his past filmography including My Sister's Keeper and John Q, he's by no means the kind of visionary director who could turn this story into something greater.
The script is being written by Leo Rossi, and focuses on the father and son relationship between the two Gottis. The younger one spent his childhood shielded from the realities of criminal life, but he eventually moved up in the ranks of the Gambino crime family and served nine years in prison for racketeering, gambling and loan sharking-- you know, the usual mobster stuff. He's using the film both as an opportunity to celebrate this father's life and to move beyond his troubled past, which is where I see the problem coming in. Sure, he may keep this from being just your average "crime doesn't pay" gangster movie, but he's got so many motives in here that don't include making a good movie that I have a hard time seeing it turn out that well.
Production is set to start sometime next year, so expect a lot of people who put in time on the Sopranos to line up for auditions.
Your Daily Blend of Entertainment News
Staff Writer at CinemaBlend