One Of James Gandolfini's Final Roles May Be His Most Revealing, Says Co-Star Toni Collette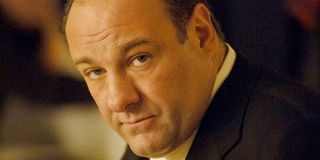 Here at Cinema Blend we're still reeling from the sudden death of James Gandolfini, who recently passed away from a heart attack at 51. Of course, he was best known for his celebrated starring role in The Sopranos, but his contribution to film has been so fantastic that many of us have been hard-pressed to pick our favorite performance. Maybe it was his corkscrew-threatening thug in True Romance. Or his anti-war general in In the Loop? His maniacal hitman in Killing Them Softly? Or his emotional monster in Where the Wild Things Are? But it may be too soon to decide.
Two of the late Gandolfini's films will be released posthumously, Animal Rescue written by detective novelist Dennis Lehane, and Nicole Holofcener's upcoming comedy Enough Said. Last week I had the opportunity to sit down with Gandolfini's Enough Said co-star Toni Collette for The Way, Way Back, and I asked her to tell me about her experience on the film—which was previously untitled—and working with "Jim." Her answer could easily be counted among some of the most eloquent words said about the star:
Written and directed by Holofcener, Enough Said centers on a divorced woman suffering from empty nest (Julia Louis-Dreyfus) whose pursuit of a charming man (Gandolfini) is complicated when she realizes he is the ex-husband of a new friend (Catherine Keener). Collette told me she plays another of Louis-Dreyfus's friend in the film. But where Louis-Dreyfus's character is divorcing and dealing with sending her kid to college, Collette and onscreen spouse Ben Falcone are just at the beginning of their marriage and kid-raising troubles.
Collette's description of Gandolfini's character in the film seems a real change of pace from the glaring tough guys roles he was known for. But it also sounds like it might be the closest a film role has come to capturing the captivating man who has made us root for bad guys for decades. I never met Gandolfini, much less knew him, but I suspect that it's this charm and sweetness that everyone who did speaks of so often that is the key to even his bleakest roles. Because no matter how bad the guy he plays, he was oddly charming. There was a twinkle in his eye. And thankfully for those of us who've loved his work, there's more to come and a great legacy to revisit.
Enough Said is completed but has not yet announced a release date. The Way, Way Back opens Friday.
Your Daily Blend of Entertainment News
Staff writer at CinemaBlend.