The Opposite Of Oscars: Razzie Nominees Announced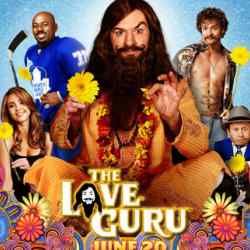 Need an alternative to all this talk about the year's "best" movies? Well, let's wallow for a moment in the worst. It's finally been settled, and The Love Guru was the worst movie of 2008. The bitchy geniuses behind the Razzie Awards have announced their nominees for the year, and Mike Myers' ill-fated vanity project led the group with seven nominations, including an nod for Worst Picture.
The Razzies official website is down as I write this, so I'm only going off the information printed in Variety. Still there's plenty to laugh at and mock, or cringe in remembering the horror. The Love Guru was joined by Worst Picture nominees The Happening, The Hottie and the Nottie, In the Name of the King: A Dungeon Siege Tale (featuring this year's Flaming Hobbit Spirit award winner Jason Statham), Disaster Movie and Meet the Spartans.
Myers also scored a nomination for Worst Actor, and will be competing against Larry the Cable Guy (Witless Protection), Eddie Murphy (Meet Dave), Al Pacino for his two atrocious movies 88 Minutes and Righteous Kill, and Mark Wahlberg for his two equally atrocious movies, The Happening and Max Payne. Hey, if you're going to suck, you may as well spread the suckage around.
The Golden Raspberry Award winners will be announced on Saturday, February 21, the day before the Oscars.
Your Daily Blend of Entertainment News
Staff Writer at CinemaBlend