At The Oscars, Winter's Bone Is A Model For Real Indie Success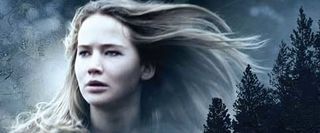 [ed. note: Our ongoing series of Oscar Rants wraps up with Katey's take on Winter's Bone.]
It's an excellent year at the Oscars for independent film-- of the 10 Best Picture nominees, only five came from major studios, and three of the rest were produced without any distribution set in place. And thought some of the indies in the top 10 may be more financially successful, or overcame more ridiculous obstacles toward getting made, Winter's Bone is by far the truest indie success story. A dark drama set in one of the country's poorest regions, starring actors virtually nobody had heard of, directed by a woman whose previous feature was even darker and less seen, and starring a young girl whose beauty was masked by giant hunting jackets and a wool cap. Even after it took home the top prize in its category at Sundance, its most enthusiastic backers would never have guaranteed it box office or Oscar success.
But not only did Winter's Bone slip into the Best Picture lineup, next to one movie that made $1 billion worldwide and another that cost well over $200 million, but it got three other nominations to match it, for Best Adapted Screenplay, Best Actress and Best Supporting Actor. It's not likely to win any of those prizes, but for a film this small, it doesn't really matter. Winter's Bone stands in the Best Picture lineup as a beacon of hope for anyone making small, difficult movies that everyone thinks is unlikely to make it. You could see the Winter's Bone affect happening as early as this year's Sundance, where the high number of distribution deals were attributed to that movie's success. Sure, at the major studios everyone is trying to figure out how to make the next The Dark Knight, but for the indies, everyone wants the new Winter's Bone.
Of course the problem is going to be that you can't just cook up that kind of success, magically replicating the combination of a brilliant ensemble cast, a gripping detective noir masquerading as a gritty drama, and the star-is-born revelation of Jennifer Lawrence, who anchors the movie with steel and pure magnetism. Not every aspiring indie director can be Debra Granik, who maintains tense narrative tension while Ree Dolly searches for her absent father, but never loses sight of the fact that her heroine is just a girl, abandoned in one way or another by both her parents, and facing off against terrifying foes who are, in fact, her family. And not ever story can be like the one Daniel Woodrell wrote for the original novel, both twisty and deceptively simple, both focused on this one small, desperately poor area of the country and telling us truths about our own families, our own struggles, our attempts to scratch out goodness in a world that consistently rewards evil.
Very few indie movies are going to be as good as Winter's Bone next year, but dammit, they're all going to try, and in no small part thanks to the fact that the Academy-- lover of all things baity, big, important and star-powered-- opened its arms to the badass Ozarks drama that could. In addition to be a great movie on its own merits, Winter's Bone now gets to be the kind success story that can help create more movies like it.
[For all of our Oscar Rants, about each Best Picture nominee, see the full list here.]
Staff Writer at CinemaBlend
Your Daily Blend of Entertainment News
Thank you for signing up to CinemaBlend. You will receive a verification email shortly.
There was a problem. Please refresh the page and try again.