Patrick Wilson Provides An Update On Brett Rickaby's The Book Of Matthew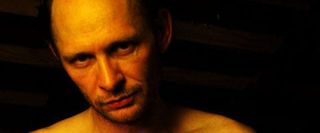 After having seen Patrick Wilson in Joel Schumacher's The Phantom of the Opera, it makes sense for him to have done some musical work, but Brett Rickaby? You might know Rickaby from last year's The Crazies and, if you're bold enough, you've already caught him in his latest creeper, Bereavement. Well, playing super scary isn't the only thing this guy's good at. With years of experience under his belt, Rickaby is ready to take a stab at writing, directing and producing. (No pun intended.)
Rickaby's busy working on a film based on a true personal story-- and a musical-- called The Book of Matthew. Yes, the film has an IMDb page, but it's got rumor written all over it – literally. Amongst the list of rumored stars is Wilson, so, of course, while chatting with Wilson about his upcoming film, Insidious, I had to ask about the status of The Book of Matthew.
Wilson was thrilled to recall his time on the road with Rickaby while working on a traveling musical 15 years back, but when it came to The Book of Matthew, unfortunately all Wilson could say in terms of a production update is that it's just "so hard to get independent movies made." On the bright side, Wilson was able to flesh out the film's plot quite a bit. The movie comes from a play Rickaby penned which was "his own story of getting caught up in a religious sect when he was in college and him trying to get out." Sounds like this could really be something fresh and interesting, so hopefully Rickaby will find the resources he needs to turn this one into a reality.
Hear more about The Book of Matthew in the clip below and be sure to keep an eye out for our full interview with Wilson on Insidious next week.
Your Daily Blend of Entertainment News
Staff Writer for CinemaBlend.