Paul Rudd's Best Role: I Love You Man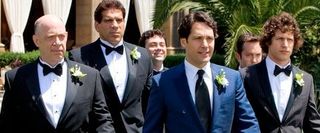 This week Paul Rudd grows a beard and some hippie hair and harasses his sisters in Our Idiot Brother, the Sundance comedy picked up by the Weinstein Company. It's only the latest in a string of slam-dunk comedic roles from Rudd, who started off as every 15-year-old's dream boyfriend in Clueless, then was rescued from a string of bland rom-com roles when he got picked up by seemingly every funny bunch of comedians making movies, from The State guys and Wet Hot American Summer to Judd Apatow and his ever-expanding empire.
But with so much Rudd goodness to enjoy, how can you possibly choose a favorite? Is there even any way to pit Anchorman's Brian Fantana against I Love You Man's Peter Klaven? It may be a foolish effort, but we here at Cinema Blend are going to try it anyway. Every day this week we'll present you with an argument for a certain role as being Paul Rudd's best. You can vote in the poll at the bottom and let us know your own thoughts, but remember, we're going in chronological order, so just because your favorite hasn't yet come up doesn't mean it won't (If you're holding your breath for How Do You Know, though, I can go ahead and let you down now). Katey kicked things off with an argument for Wet Hot American Summer, Sean moved over to the dramatic side for The Shape of Things, Mack compared breasts to bags of sand for The 40-Year-Old Virgin, Jesse supported Rudd as a surrogate Apatow family member in Knocked Up, and now Eric closes things out while slapping da bass along with I Love You, Man.
Paul Rudd is one of those rare performers who can excel as both the straight man and the funny man. In his newest film, Our Idiot Brother, Rudd plays a cheerful, overly-optimistic dumbass, a side he's shown in movies like Forgetting Sarah Marshall and Anchorman as well. In The 40 Year Old Virgin, Role Models and Knocked Up he's demonstrated that he can also play the more grounded characters. But on a completely different level is his role as Peter Klaven in I Love You, Man, a movie in which Rudd gets to play both types at the same time and the result is the best performance of his career.
When we first meet Peter he's with his girlfriend, Zooey, played by the lovely Rashida Jones, and talking about all of his very specific future plans, which ends in him getting on one knee and proposing. All of this seems to set him up as the straight man that Jason Segel's wild Sydney Fife can play off of, but what makes Rudd's turn so excellent is how his character develops. The movie doesn't take the easy route and merely set up Peter and Sydney as opposites, but instead uses the relationship to bring out Peter's fun side while never losing sight of the guy we met at the beginning of the film.
Peter's uncontrollable awkwardness is demonstrated perfectly in the dialogue--when placed in a situation where he's made to feel uncomfortable or out of place in any way, he has a habit of making up words that have never before been uttered by the human tongue. When's the last time you called your friend "Jobin"? When agreeing with somebody, have you ever though to say "Totes-magotes"? Have you meant to tell someone that you will see them later and said "Laterss on the menjay"? The answer to all of the above, of course, is no because nothing in the last three sentences makes any fucking sense. When left to his own devices, Peter demonstrates that he is utterly uncomfortable in his own skin.
That story changes, however, when he's paired up with Sydney. He never completely loses his awkwardness – that would betray the character – but his future best man has the innate ability to get Peter to lower his guard and talk about masturbation and "bloweys." He relaxes and becomes the guy who you want to chill in the Man Cave with and rock out to the sounds of Rush. For better or for worse this extends to his relationship with Zooey. In the beginning of the movie, before he begins his hunt for a best man, Peter seems to have a sweet relationship with his fiancé but it's missing a certain spark. Later in the film, though, when he introduces her to the Holy Triumvirate and begins slappin' da bass, the audience actually sees the fun side of their bond, and it's perfect.
Last week I made the argument that Colin Farrell's best movie is In Bruges because the actor was able to balance both the character's childish nature and inner demons. There's no such thing as a single-sided die; we're all complex and multilayered individuals and it's when an actor is able to portray that that they are doing their best work. For Paul Rudd, I Love You, Man's Peter Klaven is it.
This poll is no longer available.
Your Daily Blend of Entertainment News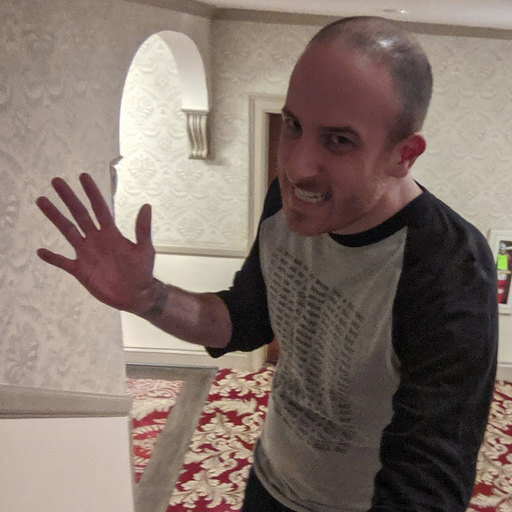 Assistant Managing Editor
NJ native who calls LA home and lives in a Dreamatorium. A decade-plus CinemaBlend veteran who is endlessly enthusiastic about the career he's dreamt of since seventh grade.