Paul Thomas Anderson's Inherent Vice Described As The Big Lebowski Meets The Long Goodbye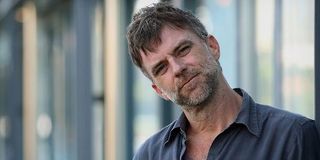 As follow-up to the critical darling The Master, Paul Thomas Anderson is bringing us Inherent Vice, a 1970s-set crime drama based on the Thomas Pynchon novel about a drug-fueled detective on a search for his missing ex-girlfriend. His cast includes Jena Malone, Joaquin Phoenix, Josh Brolin, Reese Witherspoon, Owen Wilson, Benicio Del Toro, and Maya Rudolph. This much-anticipated film isn't scheduled to hit theaters until December, but one insider has tipped what fans should expect from P.T. Anderson's latest.
The Film Stage spoke with an audience member from an early screening of the film. Read this unnamed viewer's impressions below:
This is an intriguing description, in part because Anderson isn't typically known for comedy. Sure, moments of Boogie Nights, Punk-Drunk Love and even The Master are funny, but most people tend to think of big dramatic scenes from There Will Be Blood, Magnolia or The Master when they think of Anderson and his style. A Coen Bros. comparison is a surprise, but not an unwelcomed one.
The Robert Altman influence is far more expected. For one thing, Inherent Vice shares a 1970s Los Angeles setting with The Long Goodbye. On top of that, Anderson was quite close with the late Altman, serving as "back up director" on Altman's final film, 2006's A Prairie Home Companion. (Insurance companies wouldn't cover the production without a backup, as Altman's advanced age and ailing health were a concern as far as the film being completed.) You can actually stream The Long Goodbye in full over at Netflix, and watch its trailer below:
This insider went on to note that Inherent Vice currently boasts a running time of roundabouts 2 ½ hours. And though early rumors suggested Inherent Vice would play at Cannes before its theatrical debut, The Film Stage reports the pic will completely bypass this prestigious festival. Of course there are other big stage fest's that could debut the final film, like Toronto's or the New York Film Festival. Either way, Inherent Vice will make its theatrical debut on December 12th.
Your Daily Blend of Entertainment News
Staff writer at CinemaBlend.