Paul Walker Will Star In Action Thriller Skyscraper For Universal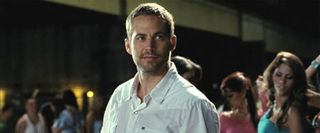 Universal is clearly in love with the Fast and the Furious franchise. And why wouldn't they be? The street racing turned heist series has made them car loads of money and last summer's Fast Five was easily one of the most entertaining blockbusters of the year. After the studio signed similar multi-look deals with F5 director Justin Lin, writer Chris Morgan and co-star Vin Diesel, Universal has now secured Paul Walker for the action thriller Skyscraper.
Variety reports that Universal and Paul Walker's Laguna Ridge Pictures signed a two-year first look deal, and Mike Sobel's Skyscraper will be the first project under the deal to go into production. Universal has been sitting on this story for some time and apparently Paul Walker is the right man to tackle the modern day Towering Inferno-like disaster flick. Walker will executive produce and star in the film, which has a real estate tycoon building the world's tallest structure in downtown Chicago (maybe something like Frank Lloyd Wright's The Illinois) only to have it become structurally unsound and likely to collapse. That is, unless Paul Walker can single-handedly keep the building from falling, or at help least rescue those trapped inside.
After a brief stint in the indie film world, currently filming Vehicle 19 and Hours, Walker will return to Universal's Fast and the Furious franchise when Fast Six starts shooting this May. And even though it was initially reported that the sixth and seventh installment of the series would film simultaneously, it seems that only one will film this spring, most likely for a summer of 2013 release. I never thought I'd be anxiously awaiting another FF film but with the entire creative team from the fifth back on board, how can you not? And it's certainly not hard to see, after grossing over $650 million worldwide, why Universal would want to lock most of that team up. Now, when does The Rock get his deal?
Your Daily Blend of Entertainment News
Thank you for signing up to CinemaBlend. You will receive a verification email shortly.
There was a problem. Please refresh the page and try again.