Prometheus 2 Gets A Name Change, Again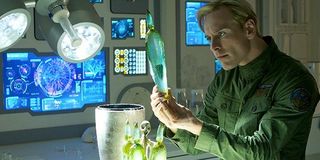 Warning: Spoilers for Prometheus are in play.
It's been a little over three years since Ridley Scott returned to the world of Alien with his pseudo-prequel Prometheus, and its creator is ready to jump back in! What he's not ready to do though is settle on a title, as Scott has changed the name to the film's sequel yet again. Get ready for Alien: Covenant, folks!
IndieWire attended a conversation at the AFI Film Festival, in which the director mentioned how he eventually got involved with directing The Martian after Drew Goddard dropped out. During the anecdote, Scott dropped the new title, almost as if to see what sort of crowd reaction he could muster. Scott's full remarks are included below:
So not only did Ridley Scott drop a new title to what's now referred to as Alien: Covenant, we now have the knowledge that the film is slated for a February start date. While the film has already changed titles three times now, we at least know that the damned thing is going to really happen this time! Over the three years between the original film and now, the project's status has always been updated in fits and starts, with hope for what we used to call Prometheus 2 looking quite non-existent.
Of course, that changed when Sir Ridley announced that the project was a go back in August, followed by the first fresh coat of paint he applied to the project in the form of its new name, Alien: Paradise Lost, that following September. With the third title, Alien: Covenant, now in the mix, a pattern is starting to emerge between the three titles that Ridley Scott has been playing with - and it hints at an exciting direction.
Prometheus is, of course, a reference to the legend of how a man "stole" fire from the gods for all of humanity, and as such was punished eternally for doing so. Alien: Paradise Lost is a direct cribbing of the title to John Milton's epic poem dealing with the biblical subjects of original sin and the "fall of man," again very much along the same lines as the first film's title. What Alien: Covenant adds to the picture is the fact that throughout several religions, there is a covenant, or in simpler terms an "agreement," between humanity and God.
Naturally, if humanity should break that agreement, there have are consequences that would befall the entire species. According to previous statements made by Ridley Scott, we broke that covenant in a pretty big way: we allowed Jesus, a representatives of the Engineers who created us, to die. With our race venturing to the home base of the Engineers and stumbling upon their big plans to wipe us out, it's probably a good guess that Alien: Covenant's origin story of the Xenomorphs is going to take the accidental creation of the Deacon during the mid-credits sequence and use it as our ultimate punishment.
We'll see what the fuss is all about soon, as Alien: Covenant starts production in February 2016, for a May 30, 2017 release date. Here's hoping the title doesn't change six more times before release.
Your Daily Blend of Entertainment News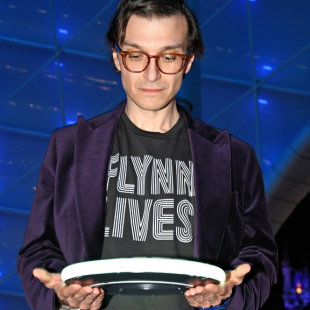 Senior Movies Contributor
CinemaBlend's James Bond (expert). Also versed in Large Scale Aggressors, time travel, and Guillermo del Toro. He fights for The User.