Proof That Megan Fox Is Just CGI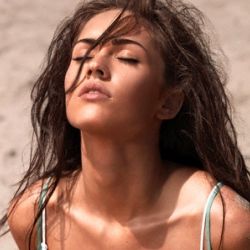 I always had my suspicions that Megan Fox isn't a real person. It's difficult to believe that there can be one human on the earth so perfectly calibrated to push every male button, from being the girl who holds her own against giant robots in Transformers to the one who speaks openly in the press about smoking pot and suspecting that she herself is bisexual.
And now the pranksters at LandlineTV have uncovered an exclusive production featurette that proves what we all thought: Megan Fox is really just a creation of animatronics and CGI. Sorry, nerds-- your dream woman is as manufactured as Bumblebee. Check out the video below:
Staff Writer at CinemaBlend
Your Daily Blend of Entertainment News
Thank you for signing up to CinemaBlend. You will receive a verification email shortly.
There was a problem. Please refresh the page and try again.