Rachel Weisz Fights Sex Trafficking In The Whistleblower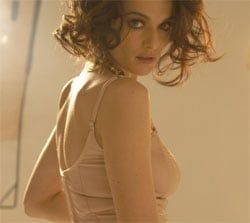 Rachel Weisz is set to star in a complex political drama called The Whistleblower for first time director Larysa Kondracki.
Variety says the film, which is based on a true story, casts her as a Nebraska cop serving as a peackeeper in post-war Bosnia. While on the job, she discovers that the United Nations has been covering up a sex-trafficking scandal and exposes it. Don't expect her to call in Liam Neeson from the set of Taken II to take care of the problem. the tone they're going for here is reported to be more along the lines of Oscar-baiting movies like The Constant Gardener or maybe Syriana.
Your Daily Blend of Entertainment News
Thank you for signing up to CinemaBlend. You will receive a verification email shortly.
There was a problem. Please refresh the page and try again.